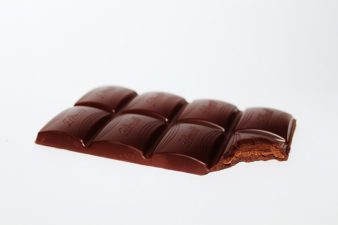 Technology has brought a lot of awesome and mind blowing things to life. Some kids cannot believe that only a few years ago, our phones came with a noisy keypad, and you had to work to get to the letter "s". Even gaming consoles have evolved to have portable versions like the Nintendo Switch. But you know which amazing innovation has become popular recently? 3D printing. For companies like Konica Minolta for instance, 3D printing has become such a trivial thing that printing stuff for customers is just another day at the office. However, for some of us who have no access to it daily, it really is fun to see how people use it, like those donning their 3D printer armour in comic cons.
Ever since its invention in 1983, no one could predict how often industries would use 3D printing. And while it has not advanced fully yet, great innovations have come out of it. Being used in medicine, engineering, even in food and costume designing; 3D print technology is definitely one to watch. Here we have listed down incredible objects that have come from it.
Print an endless amount of chocolate
We have all had that fantasy of swimming in huge vats of chocolate, and now we possibly can with 3D printed chocolate. Melted chocolate is placed in the cartridge where the plastic or gel is supposed to go. You can then use this print chocolate texts or images. Choc Edge is the first chocolate exclusive 3D printer and you can get yourself one for a very hefty price. It is not surprising to know, however, that there is a lot of competition in 3D printed candy industry. Hershey's has already partnered up with 3D systems to create 3D printed confections.
Eat pizza all day, every day
If chocolates are not enough, NASA has funded a project that would enable the print of a whole pizza! This project aims to provide 3D printed food for astronauts going to space. They make use of multiple cartridges that has cheese, sauce, and dough in it. 3D printers normally would use only one cartridge, but hey, this is pizza.
Clothes printing gives new meaning to DIY fashion
The fashion industry will not be left out, of course. Model Dita Von Teese has already donned the first 3D printed gown made especially to fit her — almost 3,000 joints to accomplish that! But 3D printing is already being utilised by cosplayers, printing out armour to create Iron Man, knights, and a whole lot more. This allows them to create a costume that will fit their specific body dimensions.
An innovation in prosthetics
The medical industry has been creating prosthetics for patients with missing limbs or any other complication that can benefit from 3D printed technology. In the United States, they have successfully printed skin, bones, kidneys, and blood vessels. They made use of a gel-like substance made from cells to be able to produce these — it has been called 'bioprinting'.
You can print your guitar very soon
There are have been numerous attempts at printing musical instruments: MIT researcher Amit Zoran was able to print a flute, a polymer-based violin was produced by EOS, and the very popular Odd guitar. Although the sound is not as perfect as actual instruments that just means that is another project the 3D music industry will have to work on.
Given time, 3D printing will be totally advanced that it will become another one of those gadgets we find ourselves buying for our homes. But for now, let us watch its advancement carefully and see how else it can improve societies around the world.
For more thousandaire check out some of our top posts:
Save More Money in 2018
Subscribe and join the worldwide 52-week money challenge! Get the tools you need right to your inbox.