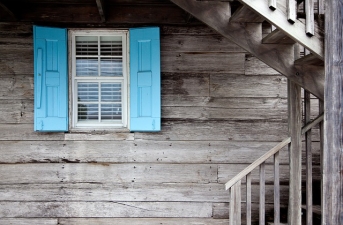 Selling your house in today's market can be extremely difficult, and you should take advantage of each and every opportunity that appears. Often, people get too caught up in waiting for the perfect moment to put their property on the market.
From moving jobs to trying to find that piece of perfection on the coast can be some of the motivating factors when it comes to settling down in a new location. However, there can be other reasons which can be the pull factor to selling your home, and here are just four reasons as to why you  should not hesitate to instruct an estate agent to begin the process immediately;
Demand is Strong
The term "foot traffic" refers to the number of people out actually physically looking at homes right now, and the latest figures show that there are more prospective purchasers currently looking at homes than at any other time in the last twelve months. Just think, the cost of borrowing money (getting your mortgage) has never been cheaper and the turnaround on new homes has gotten even quicker. These buyers are ready, willing and able to purchase, so take advantage of the buyer activity currently in the market and you might even complete a sale before the turn of the year!
There Is Less Competition Now
Housing supply just dropped to 4.6 months, which means that in many areas there are not enough homes for sale to satisfy the number of buyers in that particular market. This is good news for home prices – which obviously go up when potential properties are scarce – and also means that soon others will take notice.
Don't wait for the crowd to catch on to the trend, get your property on the market now and take advantage before others beat you to it. It will not only increase your chances of a quick sale but also means that the process will be quicker over all. As the market becomes flooded, banks will be inundated with enquiries which will the cause closing timelines to lengthen.
Online agents are a major help
Online estate agents can sort your house sale quickly at lower fees, and selling your house via the internet has never been easier than in today's tech-savvy age. Further advantages to selling online include things such as flexibility of choice, the descriptions you put in, the personal touches of the home that only you can know about and want to shout about as well!
Companies such as Jet Homes offer online solutions which provide convenience for anyone wanting to cut out the old fashioned estate agent poking their nose through your house and charging £££ to do so.
It's Time to Move On with Your Life
Look at the reason you have decided to sell in the first place and determine whether it is worth waiting. Is money more important than being with family? Is money more important than your health? Is money more important than having the freedom to go on with your life the way you think you should? Stop waiting, start the process ASAP!
Join the Thousandaire newsletter
Subscribe to get our latest content by email.