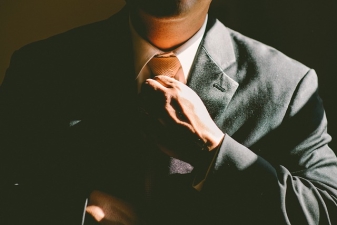 Sooner or later every business owner finds that an opportunity has passed them by simply because they couldn't get their hands on working capital, a problem that could have been avoided if they had already set up a business line of credit. Let's take a closer look at this financing tool and when it might be appropriate for your business.
What is a Revolving Line of Credit?
A revolving line of credit is a financing tool businesses can use to establish a working capital reserve before they even need it. As its name indicates, it gives business owners access to money in any amount until the credit limit has been reached and automatically renews itself as the amount is paid down. While financing programs differ by lender, a line of credit typically:
Is a short-term financing tool used to fill cash flow gaps or cover unanticipated expenses
Can be drawn upon as needed, up to a set limit
Can be repeatedly drawn against and up to its limit as it is repaid
As a business owner, having a line of credit established before you need to borrow money can make all the difference, especially when you need to be able to move quickly to resolve a problem or take advantage of a growth opportunity. In addition, having a line of credit can make it easier for you to weather a sudden cash flow lull, ensuring you have the money you need to meet payroll and cover expenses. When the unavoidable ups and downs of running a business leave you a little short, a business line of credit can serve as your saving grace.
How a Revolving Line of Credit Can Help Your Business
You Will Be Prepared for the Unexpected
No matter how carefully you plan, you cannot be prepared for every eventuality. Whether natural disaster wreaks havoc on your facility, your equipment decides that today is a good day to die or slow-paying customers mean you don't have enough money to cover a payroll cycle, the fact is that someday something you didn't expect will threaten the financial health of your company.
Establishing a revolving line of credit can give you peace of mind. Even if you never have to draw upon it, you'll know that, should the unexpected arise, you have reserves that can be tapped, instantly, enabling you to safeguard your business against threats you couldn't have foreseen.
You Can Gain Market Share
The money a line of credit puts at your discretion could help you gain market share. For instance, let's say you found out that a competitor was going out of business. You could use the working capital provided by your line of credit to purchase equipment, inventory, customer lists or even run a major advertising and marketing campaign to attract their former customers (or the customers of any of your other competitors for that matter).
You Can Protect Your Reputation
Startups, young businesses and small companies are often more vulnerable to cash flow lulls than their larger counterparts. If you experience a seasonal or cyclical cash flow low and can't meet expenses or cover payroll, your brand's reputation could be damaged. Having a revolving line of credit standing by will ensure your business has the working capital it needs to push through those temporary cash flow lulls. A line of credit will therefore allow you to protect your reputation as well as your relationships with your with employees, vendors, customers and the public at large.
You Will Be Able to Grow
In some cases, lack of working capital is the only thing standing between your business and next-level growth. Using line of credit financing to pay for inventory, equipment, supplies or staff you need to expand or develop new lines of revenue could be an ideal way to grow your business faster. Instead of waiting on the sidelines while competitors outmaneuver you, you can stay ahead of the game.
If you can answer "yes" to any of the questions below, now might be the right time for your business to establish a revolving line of credit:
Do you have savings to draw upon or easy-to-liquidate assets that can help you cover business needs in the event of something unexpected happening?
Do you need to be ready to move quickly on new ideas to grow your company?
Do you have occasional cash flow lows that affect your ability to meet operating expenses?
Working capital is the lifeblood of every business, the fuel that keeps everything moving to keep the business operating and help it grow. A revolving line of credit is a financing tool that can give you instant purchasing power when its needed most. Further, a line of credit can help you achieve peace of mind as you know that you'll be ready when growth opportunities present themselves.
Join the Thousandaire newsletter
Subscribe to get our latest content by email.