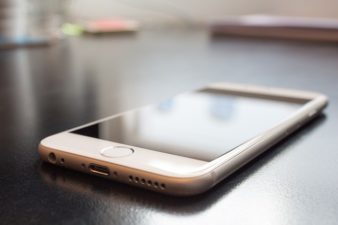 If you're currently studying for a business administration degree by using one of the many online MBA programs, then you will need to make sure your personal finances do not take a hit from the lack of work and the course fees you'll need to pay. Apps are getting popular on mobile devices and whether you have an iPhone or an Android device, you can be sure there is a personal finance app that will keep your finances in check. Have a look at some of the best apps that can keep you in control of your finances.
1. Venmo
Venmo may not have the most well-thought of name in the world, but what it lacks in creativity it makes up for in basic money transfers. Venmo will be your best friend when it comes to sending and receiving funds from family and friends. It takes advantage of the popular social platforms to operate and it's an app worth having if you do not have the time to worry about banking institutes.
2. Level Money
If you do not have much monthly expenditure, having the Level Money app will benefit you in a few ways. Even if you don't spend a lot every month you will find that the Level Money app will work out how much you can spend on a day to day basis to keep your finances in order.
3. Qapital
Saving is very important when it comes to keeping your personal finances in check, which is why Qapital is key to make saving even easier. Qapital is built for those that tend to spend a lot of money on things they don't need, as it will give you information on how you can save money in the different shops where you spend your money. It's a simple app, but it will give you the ability to save money where you need to.
4. PayPal
PayPal is the biggest payment processor in the world when it comes to online payments. The PayPal app will make it very easy for you to send and receive money from friends and family, and it will also provide you with offers and discounts that you can take advantage of with some of the big brands online.
5. Budget Boss
One of the most popular apps when it comes to budgeting is Budget Boss. It costs 99 cents to obtain, but once you have installed the app you will quickly see why it's worth every cent. The app is very basic, but it will help you budget your finances so you don't go overboard with your spending, and you will know exactly how much money you have left at the end of every month.
The above are just some of the many apps available that will keep your finances flowing nicely. There are hundreds more apps available when it comes to finances, so you can have a look at some of the other options if you don't feel any of the above tickle is right for you.
Want more? Check out some of our popular posts:
Join the Thousandaire newsletter
Subscribe to get our latest content by email.