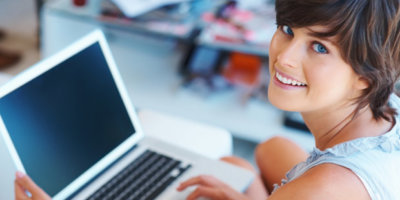 Life insurance is one of the best purchases that you could ever make for your loved ones. While everyone understands the importance of life insurance protection, millions of Americans don't have insurance coverage, which could be one of the worst mistakes that you could make for your loved ones. Life insurance is something that people continue to put off year after year, but it's important that you don't wait any longer to get life insurance. Applying for protection when you're healthy is one of the best decisions that you can make.
A majority of applicants assume that because they are healthy, that it's pointless to buy a life insurance plan. You never know what life is going to throw at you, and there are several benefits of applying for coverage while you're healthy versus waiting a few years down the road.
It will Save you Money
When you apply for life insurance coverage, the insurance company is going to review dozens of different factors to decide how much you'll pay every month for your plan. One of the biggest factors that they are going to look at is your overall health. Your health is going to play a major role in how much that you pay for your life insurance coverage, which means that the healthier you are, the more money that you'll have in your pocket.
If you have a pre-existing condition like cardiovascular complications or diabetes, you can expect to pay much higher premiums or have to opt for an even more expensive guaranteed issue plan. Applying for life insurance while you're healthy could save you hundreds of dollars every year on your life insurance plan. If you're looking to save money on your insurance coverage, it's vital that you buy a plan while you're healthy. In fact, a healthy applicant is going to have premiums that are around 50% less than someone who is in poor health.
It will Save you Time
During the application process, the insurance company is going to investigate all the areas of your health, and the more problems you have, the more time-consuming that the process is going to be. If you want to get life insurance as quickly as possible, it's important that you apply for a plan while you're still healthy instead of waiting.
Better Chance of Getting Approved
When your application goes through the company's medical underwriting, having a few red flags could get you declined for insurance coverage. If you're in good physical shape and you don't have any pre-existing conditions, you'll have a much better risk of getting approved for life insurance protection. If you wait too long and your health begins to decline, your chances of being declined are going to continue to go up every year.
More Options
If you wait until you're in poor health with several pre-existing conditions, your options for life insurance coverage are going to be reduced to a few options. When you're healthy, you can pick just about any plan on the market. The more options that you can choose from, the better your chances of getting a plan that meets your needs perfectly.
In fact, if you wait too long, you may only be able to choose between a no medical exam policy or a guaranteed issue plan. Both of these are excellent options, but because of their higher premiums, they should only be used as a last resort for life insurance. Make sure that you have several other options that you can pick from.
Peace of Mind
As we mentioned earlier, you never know what's going to happen tomorrow. While you may be in excellent health, that doesn't mean that something tragic couldn't happen. Continuing to wait could leave your family with a massive amount of debt because of a freak accident.
Applying for life insurance coverage today instead of waiting will give your family the peace of mind knowing that they will have the money that they need, regardless of what happens to you. Because you're a healthy applicant, the process will be quick and simple, which leaves you with no excuse to put it off any longer.
Life Insurance while you're Healthy
We know that nobody wants to think about his or her death, but it's important to plan for the events that you can't avoid. Continuing to put it off is only going to cause more problems in the future. Don't wait any longer to get the insurance coverage that your family will need if something tragic were to happen to you.
Join the Thousandaire newsletter
Subscribe to get our latest content by email.