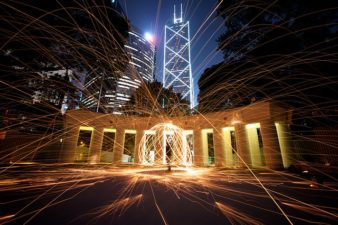 Planning to establish a company in HongKong?
Anyone who has a business will experience the decision of hiring people. Employees are a necessity – it's impossible to run a company or even a small restaurant single-handedly. There are also other businesses wherein employees are just a luxury, however you do have to consider if this will be in your best interest or not.
Hiring someone can bring a lot of benefits into your business by increasing efficiency and also can assist you with the tasks you need to get done. What positions you will need to fill first differs for each company and it also depends on the industry, location and skills of the entrepreneurs. Entrepreneurs must narrow down their staffing plan who can manage the business, keep track of important documentation and get the company's product or the services to the market.
You can hire people who can fill out the positions you will need or you can even outsource. Whether you are a big corporation or a small company just starting up, here are several services your business will need to hire to ensure success:
1. Accounting and Finance. Aside from reports, it is important that there will be people who are familiar with tax compliance, regulations and information about money. This person should be able to help the company get the financing it needs. He/she should be able to help the company set a budget and be able to establish realistic sales goals. At the end, this person should be able to generate financial reports to ensure the owner how the business is doing.
2. Administrative worker or secretary. The owner of the company has to filter a lot of inquiries and also make important calls to make things running smoothly for the business. Someone must be able to maintain records in an organized and professional manner and keep track of other administrative tasks. There is a service where you can get a company secretary in Hong-Kong if you wish for a service that can properly maintain your records in your business.
3. Operations. Someone does have to run the day-to-day operations of your product or services. A lot goes into running a business to keep it successful. Think of it as man-power.
4. Business Development and Marketing. This is one of the most important functions for a company. There should be someone to create a marketing plan and implement the necessary steps of that marketing plan.
5. Human Resources. Get someone who can keep up with the laws, regulations and trends so that you are aware of what's going on in the legal environment, especially if you will need to hire additional people in the future, should your business grow.
It is important to hire the right people for your business. A new entrepreneur cannot afford the hiring and firing costs when dealing with bad hiring decisions. Never settle as a substandard employee can also just provide you with substandard work. Don't be cheap, as your team is your future. Build a good one and you'll reap awesome benefits to make your business thriving.
Save More Money in 2018
Subscribe and join the worldwide 52-week money challenge! Get the tools you need right to your inbox.