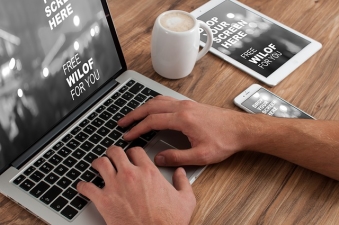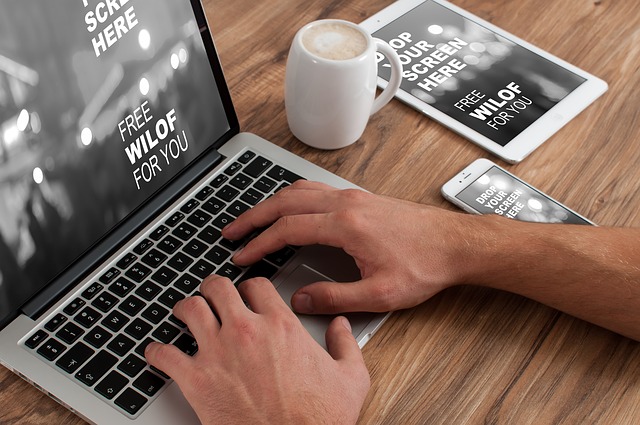 Whether you want to supplement the income from your 9 to 5 job or escape that job altogether, freelancing comes with some definite perks. You're in charge of your schedule, you can set your own rates and every day is Casual Friday.
While freelancing can give you a new level of freedom professionally, it does have a downside. Instead of relying on your employer to take taxes out of your paycheck, it's up to you to make sure you give Uncle Sam his fair share.
If you're new to the freelancing game, learn a few things about taxes to avoid landing in hot water with the IRS. Here are some tips to help you keep your filing as hassle-free as possible.
Understand the filing requirements
Freelancing, whether you work part-time as an independent contractor or full-time as a sole proprietor, means you're self-employed in the eyes of the IRS. Being self-employed adds a new layer of responsibility where your tax filing is concerned.
Generally, you have to file an income tax return if you make $400 or more from self-employment. On top of income tax, you also have to pay self-employment tax. Self-employment tax is similar to the Social Security and Medicare withholding that your employer would take out of your paycheck at a regular job.
As of 2016, the self-employment tax rate is 15.3%. This tax applies to your net freelance earnings, which is your gross income minus any deductions for business expenses. The IRS also impose an additional 0.9% Medicare surtax for single filers who make more than $200,000 annually or married couples who break the $250,000 income mark.
Be clear on which forms you have to file
Once you know (generally) what taxes you'll be on the hook for, find out which tax forms you need to fill out. Generally, if your freelance business is set up as a sole proprietorship or an LLC or if you're just doing it as a side hustle in addition to a day job, you'd use Form 1040 and file a Schedule C.
If you freelance on a larger scale incorporating might make more sense, but that will means more paperwork to fill out at tax time. For example, if you set up an S-corp, you have to file Form 1120S and create a Schedule K-1. This form is what you use to prepare your 1040. Remember, any forms you file for your federal taxes also must be filed for your state.
Know the due dates
For most taxpayers, the only deadline they worry about is April 15th, which is when federal and state returns are due. If you're freelancing, however, your calendar's going to look a little different.
When you're self-employed, the IRS expects you to spread out your tax payments throughout the year. Estimated payments of what you think you'll owe are due on a quarterly basis. Here's how the due dates break down:
For income earned between 1/31 and 3/31 – April 15th
For income earned between 4/1 and 5/31 – June 15th
For income earned between 6/1 and 8/31 – September 15th
For income earned between 9/1 and 12/31 – January 15th of the following year
If you still owe regular income tax after you prepare your return, that money will also be due on April 15th. Underpaying estimated taxes or paying them late can result in a tax penalty. The same is true if you don't file your annual income tax return on time or fail to pay what you owe by the April deadline.
If you plan to pay your tax bill with a credit card, understand the fees and interest. Pay the card on time each month to avoid damage to your credit score.
You can check your credit report and score for free with Credit Sesame.
Figure out what's deductible
The IRS has two basic requirements for deducting business expenses as a freelancer. First, they have to be ordinary, which means it's something that's common for the kind of business you have. Second, the expense has to be necessary for doing business. If you're a freelancer writer, for example, a laptop is something you'd likely need to do your work.
Some of the most common expenses a freelancer may deduct include:
Domain or web hosting (if you have a personal website or run a blog)
Telephone and Internet expenses
Advertising costs
Computer software
Equipment
Home office expenses
Office supplies
Business-related vehicle expenses (i.e., mileage, gas, etc.)
Education and training expenses
Professional membership fees
Business meals and travel
Aside from these work-related expenses, freelancers have a few other write-offs at tax time. If you pay out of pocket for your health insurance, for example, you can deduct the cost of the premiums as long as you're not eligible for coverage under your spouse's insurance plan. Retirement plan contributions are also deductible if you're socking money away into a SEP IRA, Simple IRA or Solo 401(k).
Document your expenses
Claiming every deduction you're eligible for is a smart way to cut your tax bill, but you have to be able to prove those expenses were related to self-employment. If you write off a bunch of expenses and the IRS decides to take a closer look at your return, you could end up owing money without a paper trail to show what you spent the money on.
If you don't want to keep up with piles of paper, use an expense tracking app. The good ones allow you to photograph and then discard your receipts. Either way, establishing a solid record-keeping system is the best thing you can do if you want to get your freelance career started on the right foot tax-wise.
Join the Thousandaire newsletter
Subscribe to get our latest content by email.