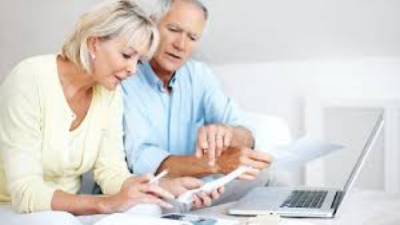 Estate planning is probably not high on anyone's to-do list.  But as the saying goes – nothing is certain except for death and taxes.  This remains as true today as it was when it was first uttered.  While it may not be fun, it is a necessary, especially if you want to protect your estate for your heirs.  As such, here are eight estate planning tips you need to know.
You have probably heard this before and while you might not think too much about it, having a will in place can make all the difference.  Failure to have a will in place could end up with your estate passing through Probate Court. Don't be like Prince, get a will and keep it up to date.
No One Wants to Think About Death
Have you ever sat and thought about your death?  If you are like me then the answer is no.  However, you want to make sure that you do think about the specifics, such as insurance, funeral arraignments, and even how your estate will be handled.  This is especially true if you have property in several states or even countries.
For example, trusts are not accepted in Thailand.  So, if you do have property in a foreign country, then you want to think about how it will be handled when you die.
Even if when people have a will in place, things tend to fall through the cracks.  These include valuables or other possessions which may not be correctly accounted for.  As such, you want to make to keep an accurate list of your bank accounts, retirement accounts, insurance policies, investments, titles, and other documents relating to what you own.
In fact, it is not enough just to have the list.  Make sure you have the account numbers, contact information, and directions on how each account is to be handled when you pass.  This will help to smooth the transition for your heirs.  In some cases, you might even want to transfer the accounts before your death, so you will need to make sure you have a plan for this too.
Estate planning is not a one and done exercise.   As such, you want to make sure you have an attorney who you know and trust helping with the process.  According to Laws & Demers, PLLC, an estate planning law firm in Nashua, New Hampshire, you want an attorney who will give you an 'honest assessment of your legal situation.'  This way you will know where you stand and what options are available to you.
Failing to name someone who will oversee your estate is a massive mistake.  Not only will it lead to confusion, but it will also lead to delays in executing your will.  As such, you want to make sure you have an executor you trust named in your will.   Remember your executor does not have free reign with your will. Their job is to make sure your instructions are carried out as you wanted them to be.
Did you know that your estate could be penalized for non-payment of property taxes?  This could mean that your home will be seized be the government instead of being passing on to your heirs.  What a disaster, so make sure you have a plan to cover property taxes as your estate is being transferred.
Keep Your Beneficiary List Up-to-Date
Your family is constantly changing, so make sure you are keeping your list of beneficiaries up-to-date.  This means reviewing your will as well as your insurance or other accounts with a beneficiary clause.  While this can be a bit of work, the best advice is to review this annually when you review your or amend your will.
Make Sure Long-Term Care is Covered
Dying in the U.S. is not cheap and the cost of long-term care can often bankrupt even those who are well-prepared.  As such you want to look at the cost of long-term care and have a plan to pay for it.  Maybe it is a reverse mortgage, or it is a long-term care insurance.  Either way, you want to make sure you have a plan as this will protect your estate.
Save More Money in 2018
Subscribe and join the worldwide 52-week money challenge! Get the tools you need right to your inbox.