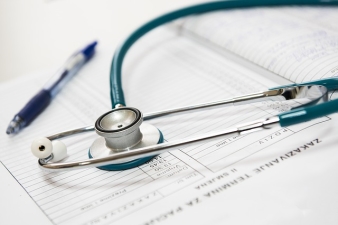 Doing an online search on saving money will undoubtedly give you several sites or blogs that have "11 Tips on Saving This" and "How to Save on That". It seems everybody is a money saving expert these days, but if you take a closer look, most of these articles look the same.
Let's change the format a little bit, because quite frankly, "How To" financial articles are getting boring. Let's just have a conversation on real alternatives to saving money on healthcare, because that's what this is – a conversation about the possibility of saving a little something on health services and getting a good deal in return.
The Case for Direct Primary Care
Can Direct Primary Care (DPC) services really save you money on medical expenses? The answer here is yes, but it depends on who you choose. Some of the more exclusive DPC's are concierge services for the rich and can charge north of $3,000 a year for services that include an annual physical exam, health assessment, valet parking and a gym membership.
On the other end of the spectrum are DPC's that cater more to lower and upper middle class clients that either have no insurance, are having a hard time finding coverage or want access to primary care on top of their insurance plan. Some primary care services like MedLion, charge a flat $59 annual subscription fee, $10 per visit and additional costs on lab tests, X-rays, etc, which are cheaper than what hospitals charge.
Other DPC's cost anywhere from $300 to $700 a year for their services, which may include an annual physical exam, vaccination, prescriptions, wellness coaching and a host of other menu-style options. Patients can pick and choose what services they want depending on their needs.
The Ideal DPC Clinic
An ideal private clinic should offer gynecological services to meet the needs of women from adolescence through menopause, men's health (prostate, ED), complete laboratory testing services and procedures that are competitively priced to make sense for people who currently don't have insurance, or for those who want remain privately covered.
Otherwise, what's the point in seeking private healthcare if basic lab tests or X-rays cost hundreds of dollars? This healthcare model is great for patients and doctors because there is no middle-man to jack up the prices and make it seem like health services, even the basic ones, are expensive and crappy.
The Way it Should Be
The upside here is for both the patients and the doctors. Patients don't have to deal with long wait times, insurance claims, paperwork and doctors who have so many other patients, it takes only 10 minutes for a check up. Lab fees also come out cheaper, some even more than 50% because DPC's are able to negotiate lower rates with laboratories.
Patients get access to doctors that have real time for them, thus getting the care they need and deserve. Doctors are also happier with this set up, because they don't have to deal with insurance companies. They can finally practice what they love to do, without pressure. With this model, they can provide better care and attention to their patients.
Is it Right for You?
Saving money is all about finding the right mix of what you can and can't live without. You can't live without medical insurance, but remember that it only really covers costly  catastrophic events that don't happen all the time. You can choose to keep that option, but use another provider as your primary healthcare.
No one like long wait times and feeling uncared for. With direct primary care, you have access to a doctor anytime you want, either via visit to the clinic, through Skype, a phone call or even a text. If you want peace of mind and great service, try DPC. You'll never go back.
Join the Thousandaire newsletter
Subscribe to get our latest content by email.