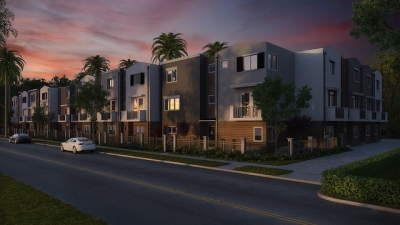 Calgary is one of the wealthiest cities in Canada, but it's not just a city for the rich. In fact, if you are someone who is just starting out, looking to make lucrative investment or just save money, Calgary is an affordable city that offers residents every amenity at a reasonable price.
Careers and Employment
Despite some economic pessimism with the lower price of oil, Calgary still boasts a lot of prosperity and potential. Traditional careers in the service industry, retail, and forestry are still actively hiring. Calgary is also at the hub of a vibrant tourism industry, as it is only a few hours from Banff National Park and the Rocky Mountains. New, exciting and innovative prospects are also developing province-wide, such as eco-tourism and alternative energy.
Housing
The prices of both old and new homes in Calgary has recently dropped, which is great for those who want to make an investment or buy a permanent home. Check out any local new home listing service for specific details. This ties in nicely with a lucrative choice of careers. Not only can you count on an affordable house but in Calgary you will have the means to pay for it. Even those with a modest or median income can achieve the Canadian dream of home ownership.
Transit and Transportation
If you are looking for affordable Calgary real estate, don't worry too much about location. The local transit system includes both buses and a train and can take you almost anywhere in Calgary. There are discounts available for virtually every group, including (but not limited to) seniors, students and families. And that's in addition to the myriad of bicycle pathways and pedestrian walkways, all of which are free to use and impeccably maintained.
Recreation
Tourists and residents alike can appreciate the plethora of outdoor and indoor activities available right outside their doors. There are hunting and fishing lodges and wilderness preserves within easy driving distance of the downtown core to suit any vacation budget. And the myriad of public parks that you can find in Calgary are always free to any and all members of the public.
Wealth means more than just money. It means green space, quality infrastructure, comprehensive public services and affordable housing. Calgary is a city where prosperity and affordability meet as naturally as the verdant valleys and a snowy mountains at its doorstep.
Jeanne Shelton works in business and financial planning and likes to share her insights on how to balance the books with an online audience. She is a regular contributor on a number of consumer lifestyle websites.
Join the Thousandaire newsletter
Subscribe to get our latest content by email.