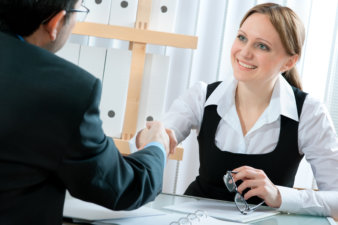 We all know that waiting in line at the bank can be a tedious, time consuming experience. But compared to waiting for a decision on a small business bank loan, it's like traveling at the speed of light.
Indeed, it's not uncommon to wait months before hearing back on a small business bank loan application. And if you're trying to get funds from the Small Business Administration (which is facilitated by banks), then you should expect to wait for half a year — it not longer.
What's the story here, and why are banks dedicated to slowing things down when the rest of the business world is striving to speed things up? There are number of factors at work here, and sadly, none of them are in your favor.
First, a typical small business loan application will snake its way through several, if not dozens of different people. Banks like to call this a "workflow," but the basic requirement of this concept is that things work, and things flow. Neither of these happen.
Second, banks are inundated with loan applications from all sizes of businesses. As you can easily imagine, they turn their attention and allocate their resources to large enterprises with ample collateral.
Third, all bank loans – small business or personal – are secured by collateral. Banks typically don't rush through this process, because frankly, they don't have to. And if that wasn't frustrating enough, banks are notorious for under-valuing collateral, since it further reduces their (almost negligible) risk.
Fourth – and this is certainly not something that is openly shared or discussed by banks – but the fact is that it costs banks about as much to underwrite a $100,000 business loan, as it does a $2 million business loan. As such, there is much more interest and incentive serving larger clients. Small businesses borrowers are typically on the outside looking in, regardless of what slogans might appear on websites and posters (e.g. "we care about small businesses" and "small businesses are the lifeblood of the community" and so on).
If you're a small business owner in need of working capital, then you don't have to play – and probably lose – the waiting game with banks. Instead, you can get fast business loans by working with lenders in the alternative lending marketplace. In many cases, you'll have a decision on your application within two or three business days, and if all goes well, the funds will be in your account and ready to access within a week or so. Compared to banks, it's the difference between traveling across country in a jet…or a horse-drawn buggy.
Join the Thousandaire newsletter
Subscribe to get our latest content by email.