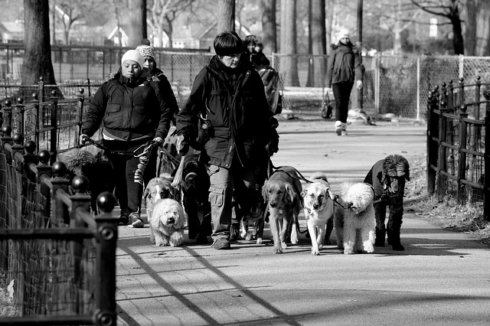 There's always room to pad your wallet with extra cash. Whether you need to pay off debt or you want to save up for that big vacation, here are just a few ways you can make some extra dough.
Work From Home
Who knew you could earn more money in the comfort of your own home? Put your skills to good use and find a freelance position that allows you to work where you want and when you want. Do you tinker with software design? Are you a talented writer or persuasive salesperson? Cultivate those skills and turn it into a way to earn more money. More and more companies turn to freelance and remote workers to complete projects. You'll find a job in almost any field where businesses hire html developers, graphic designers, UI designers, software developers and so much more. If you have a hobby or skill that you enjoy, consider turning it into a part time career.
Consider A Ride Share Service
If you like driving and getting to know new people, then Lyft is right for you. People from all backgrounds love driving for these companies because of the excellent pay and benefits. Everyone from businesspeople to retirees join a driving service as an easy way to make money. Working for either of these services is easy; simply turn on and off your availability at your convenience. Some drivers prefer to drive other right after work, while others work only on the weekend. A few drivers even make it their full time job! If you're a gregarious person, this is a fun job to get to know new people and make some cash along the way.
Hang Out with Four-Footed Friends
Do you prefer hanging out with furry four-footed friends over people? Luckily, you can get paid to do just that. There are dozens of apps available that connect you with pet owners who need their animals taken care of. Wag! is an app that gets you in touch with dog owners who need a reliable person to take care of their dogs. You can sign up to take scheduled walks or watch and care for the dog while the owner is away. There's hardly a better way to spend a free weekend than getting paid to sit with dogs.
Do a Little Spring Cleaning
Face it—that messy garage has bothered you for months. It's probably littered with old knickknacks and belongings you don't need anymore. There's no reason to wait until spring rolls around to do some spring cleaning. Get that old junk out of your garage and off your mind by hosting a yard sale. It's not always easy to part with old stuff, so prioritize the things that are most meaningful to you and toss the rest. You never know how much money is sitting in your garage.
Tutor Your Neighbors
If you have a knack for teaching but don't want a fulltime job, pick up tutoring on the side. Parents are always eager for tutors who can keep their kids on the right track for college. This is also an excellent opportunity if you're a musician. Offer to teach kids the piano, flute, violin or any other instrument that you enjoy to supplement your dreams of becoming a professional musician.
Become a Babysitter
Good old fashioned babysitting is a tried and true way of earning some extra cash. Every parent needs a babysitter every once in a while whether they're going out on a date night, going out of town or just need someone there while both parents work. Pick up a gig through a site like UrbanSitter where you can connect to parents in your area who need someone to take special care of their child.
If you're figuring out a way to earn extra cash, get creative with your tools and consider these ideas to pad your wallet.
Join the Thousandaire newsletter
Subscribe to get our latest content by email.