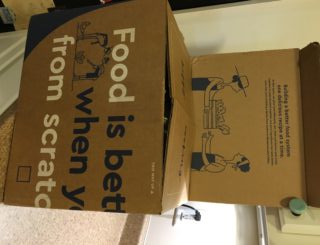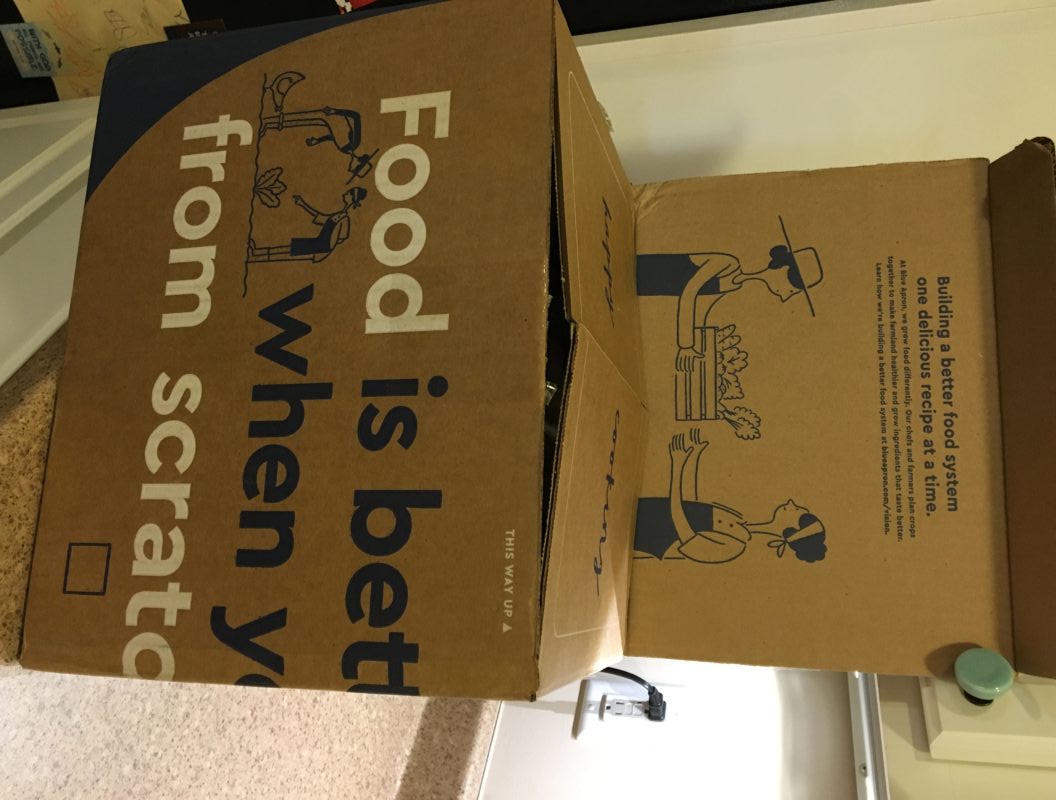 To function well in today's culture of fast-paced living, our bodies must be fueled with great food, all the time. For millions of Americans, however, this isn't always possible and many are suffering for it.
Poor food choices as result of being almost constantly on the go are slowly eroding the health of young and old alike. But fear not, America – a viable and welcome solution to this problem has arrived at a front door (and dinner table) near you. Enter: Blue Apron. Here's my review of how the Blue Apron service works.
What is Blue Apron?
Begun in 2012 and headquartered New York City, Blue Apron is a subscription-based weekly meal delivery service that helps even the most novice home chefs make great meals, in short amounts of time. For a fee, the company packages simple recipes and only the freshest ingredients to make those recipes and ships them direct to you.
How does it work?
After creating a username and password, you'll register with your name, shipping address and credit card. From there, you select a plan type – two person or family – and your protein preferences or "taste profile" according to your personal preferences or dietary restrictions. The current options are vegetarian, beef, poultry, fish, lamb, pork and shellfish; you can select or opt-out of as many options as you choose. Finally, you select your preferred delivery day from a choice four – Wednesday, Thursday, Friday or Saturday.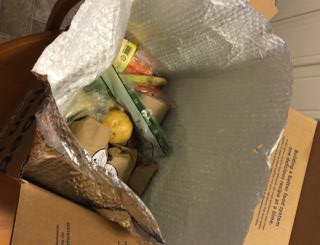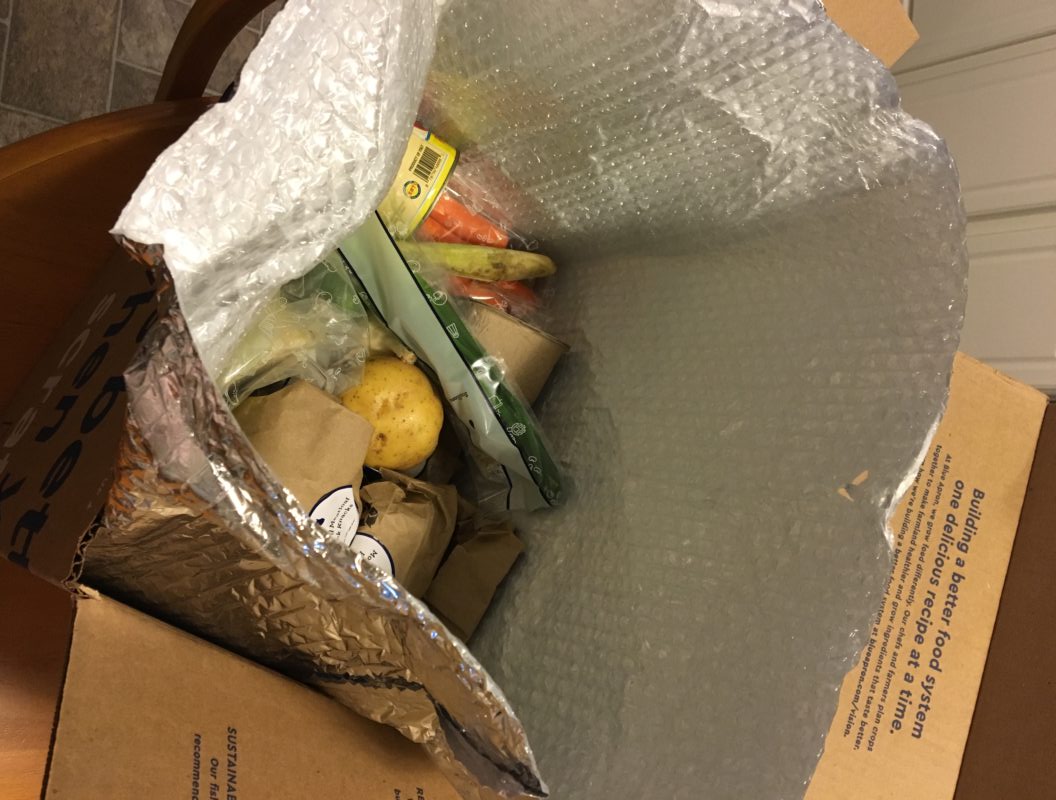 Blue Apron takes it from there. When your order ships, they send you an email notifying you it's on the way. Your items will arrive before 8 pm on your preferred delivery day packed with large ice packs and wrapped in what looks like thermal bubble wrap. Sealed tightly, your order arrives ice cold and stays that way for several hours until you arrive home to unpack it.
What's the cost?
The 2-Person Plan consists of 3 recipes delivered weekly and costs $9.99/serving or $59.94/week. The Family Plan lets you choose between 2 or 4 recipes a week and costs $8.74/meal. For the 2 recipe plan, it's $69.92/week or $139.84/week for 4 recipes. Shipping is always free regardless of the selected plan.
Benefits and Drawbacks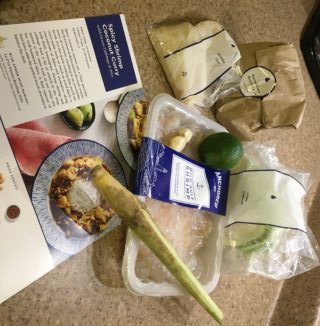 -Simple, from start to finish: Everything about Blue Apron – from the setup process to the actual meal prep – is easy to understand and even easier to execute. The blue and white interface of its website, mobile website and app are easy to navigate. If I had a question, the answer was easy find as headings and topics are well displayed. True to its mission, it makes the process of getting great food to your table as easy as possible with no extra effort on your part.
-The recipe cards are detailed yet simple: The recipe cards give detailed instructions that leave very little – if any – questions unasked. Each one gives a brief introduction of the recipe, a pictorial ingredients list followed by step-by-step instructions accompanied by step-by-step photos.
-There are no hidden fees or allusive "fine print:" Blue Apron doesn't shy away from the details and no information is buried in fine print. The cost of the service is clearly displayed, there are no additional hidden fees and the terms of use are easy to find and understand.
-The bonus options and materials are phenomenal: Blue Apron offers an incredible set of bonus materials and options that are just as great the rest of the service. Its wine service provides a broad selection of wines that pair very well with the meals and can also be delivered to your door as often as you like. In addition to recipe cards, Blue Apron sends bonus materials. For example, I received a card entitled "Extra Helpings" that offered useful information on fennel and a bonus recipe to prepare it. The iOS app offers instructional videos and personal interest stories of their food suppliers.
-You can discontinue or "skip" meals at any time: Unlike subscription-based services of the past, Blue Apron allows you to "skip" any number of meals or discontinue the service at any time. No questions asked, you can opt out for as long as you'd like.
-The ingredients and food are spectacular: Simply put, the food tastes great. A home chef is only as good as the ingredients he or she is using and Blue Apron scores mega points for providing high quality ingredients. The flavor profile for each item is deep and rich making each dish a culinary delight time after time.
-It has limited alternatives: Nothing is ever perfect and Blue Apron is certainly no exception. Blue Apron falls short in that it offers few menu options for people with alternative diets. For example, there are no dairy or gluten-free options. While it offers consumers the option to change the week's selected recipes, there are only a few additional options outside of setting your protein preferences and you may not find a recipe that fits your specific diet.
My meals: unusual but stellar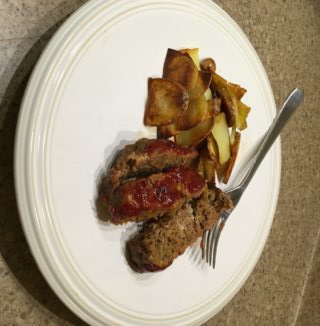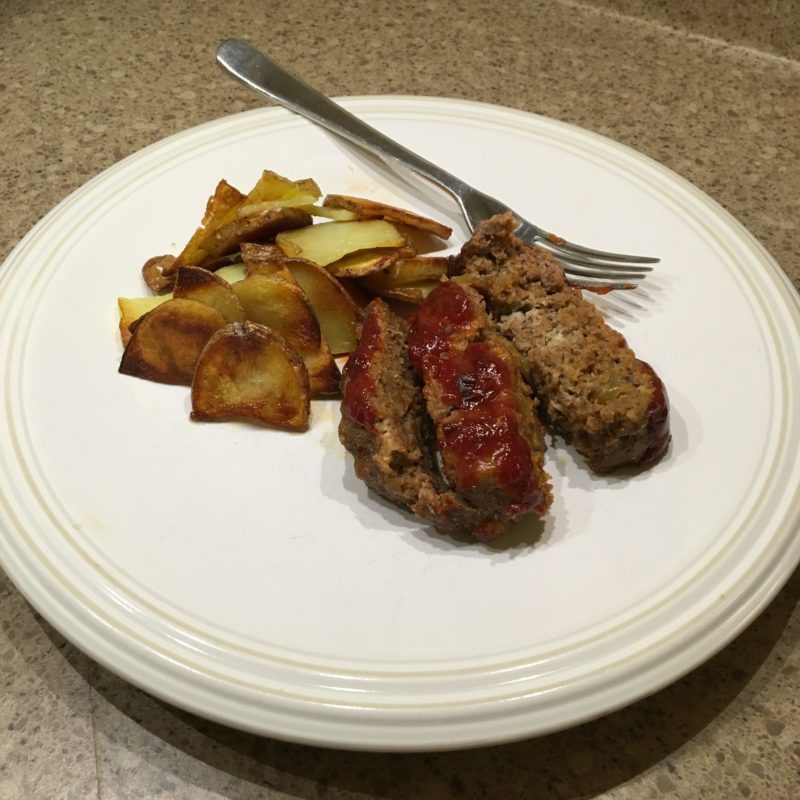 For this particular week, I was sent three recipes – Moroccan Chicken, Chipotle Glazed Meatloaf and Spicy Shrimp Coconut Curry – with the latter being the crowd favorite. While each recipe offered something a bit out of my normal food routine, they all were a welcome change and opened my taste buds (and mind) up to delicious new options.
Blue Apron: A welcome guest at America's dinner table
In a world inundated with take-out and highly-processed convenience foods, Blue Apron offers a refreshing alternative for home chefs all across America that are stuck in a recipe rut or repeated cycle of eating out too often. While Blue Apron certainly isn't the most cost effective way to have home cooked meals, it's a viable option for individuals and families with a budget that can accommodate it. The company has done the leg-work of finding the freshest and best-tasting ingredients for you; all you have to do is follow simple instructions to provide your friends and family with high-quality meals, each and every time.
Although Blue Apron is rather expensive, you can use this link to get $30 off your first order! Give it a try yourself and let us know what you think with your own Blue Apron review!
Now, you tell me: if Blue Apron were a potential dinner guest at your table, wouldn't you want to invite it in to your home?
Photos courtesy of Katie Buys.
James Hendrickson is an internet entrepreneur, blogging junky, hunter and personal finance geek. When he's not lurking in coffee shops in Portland, Oregon, you'll find him in the Pacific Northwest's great outdoors. James has a masters degree in Sociology from the University of Maryland at College Park and a Bachelors degree on Sociology from Earlham College. He loves individual stocks, bonds and precious metals.