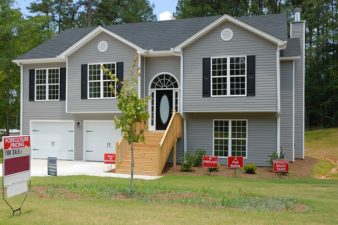 It can be tempting to hold back on getting professional legal help in certain situations because you are either waiting to see if the problem resolves itself or maybe you are not aware of the tight fix you find yourself in.
If something has gone awry with a real estate transaction or it looks like heading that way, you need to know when to get the help you need from a real estate lawyer. Even when a property deal seems to be straightforward, things can and do go wrong, which is why it pays to have the right people helping you to iron things out.
Here is a look at why using a real estate lawyer could be a good move, including an overview of the difference a realty lawyer can make and what you can expect them to do for you.
Legal representation
Some states stipulate that lawyers have to oversee real estate transactions, especially at closing or settlement, while other so-called "non-attorney" states might not have a specific requirement to use a qualified realty lawyer.
Good luck with trying to interpret the various nuances of what could be classed as legal discretion over who you use to help you with a real estate transaction or dispute and what sort of qualifications in this field.
Regardless of these fairly obscure guidelines that exist, compare this analogy. Would you prefer a nurse or a midwife to deliver your baby?
Both are qualified to do the job but it could be argued that a midwife is likely to have considerably more experience in helping to ensure that everything goes to plan. The relevance of this analogy is that despite what state guidelines say on legal representation for a property transaction, wouldn't it be safer to put your problem in the hands of someone who understands property transactions inside out?
Make sure everything is in order
There are always going to be potential situations in life when you make a decision and then have to live with the consequences afterward.
If you find a problem with the property that you have just bought, that could be a big headache, and potentially costly too, which is why you need a real estate lawyer to check everything is as it should be and that there are no surprises in store after you complete the deal.
When you are searching out the best mortgage deal you will always want to learn more about the terms of the deal before you sign. A real estate attorney is there to check all the details of a property transaction for you and protect your interests whether you are a buyer or a seller.
Leave nothing to chance
Some property transactions are more complex than others and if you are using a real estate lawyer who primarily deals in real estate rather than other aspects of general law, they can be helpful in explaining all the relevant terms and what they mean.
They will have the legal know-how to deal with any roadblocks you encounter and find a way to get around them in the best way possible for you as their client.
It is always a good idea to have professional help on your side when you are dealing with something as significant as a property purchase or sale, which is why hiring a specific real estate lawyer could turn out to be a smart move.
Abbie Dodd shares her knowledge of the real estate industry with an online audience. She has worked as a realtor for several years and enjoys sharing her knowledge to help home buying and selling a little easier.
You may want to check out some of our top posts:
Join the Thousandaire newsletter
Subscribe to get our latest content by email.