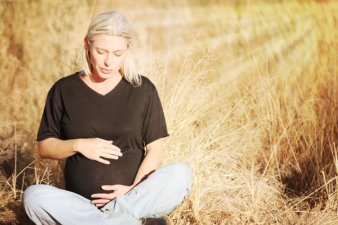 If you are a single mother who is struggling to make ends meet due to a financial emergency, you are not alone. In fact, 80 percent of single-parent households are headed by single mothers.
As a single parent, you are sole breadwinner who is responsible for paying for the expenses associated with raising your children. With the high costs of food, transportation and clothing, it is understandable that you might not have extra money to pay for unexpected emergencies.
Your Cash Assistance Options
Unexpected expenses can wreak havoc on your tight budget. In these challenging economic times, you might be looking for cash assistance to help you out.
The good news is there are options available to you. Here are 5 things you can do if your budget is short on cash.
Borrow money from friends, family or colleagues. There are some financial experts who do not advise their clients to borrow money from friends and family. However, borrowing money from your relatives has advantages. The loan will not be based on your credit score. In most instances, you will not have to repay the loan with interest. The downside is you can ruin your relationship if you are not able to repay the money.
Tap into your 401(k) plan. Some 401(k) plans allow you to borrow money from your retirement plan if you can demonstrate a legitimate hardship. To determine how much money you are qualified to borrow, contact the human resources department at your job. Once your eligibility has been determined, you will be required to repay the money with interest. The disadvantage of a 401(k) loan is you may be required to repay the loan early if you leave your current position.
Borrow money from your bank. A bank loan is a good option if you have good credit. These loans have competitive interest rates and flexible payment options. If your credit cards have reached their limits and you have a bad FICO score, this might not be an option for you.
Secure a payday loan. This type of loan offer annual percentage rates as high as 1200 percent. These interest rates make payday loans difficult to repay for most people. Another drawback of securing a payday loan is lenders automatically withdraw the money from your bank account each pay period until the loan is repaid. You could experience overdrafts if you do not have sufficient funds in your bank account.
Apply for car title loans. Each year, millions of people secure title loans to pay bills, education expenses, vacations, repair costs and utility bills. The most attractive advantage of getting a title loan is there are no credit and background checks involved. You will be required to have a free and clear title and a recurring source of income. Another benefit is you can be approved and get your title loan money within 24 hours. Title loans require you to use your vehicle as collateral until the loan is repaid. The potential drawback of this type of loan is you could lose your car if you do not repay the loan.
These lending options can help you overcome any financial hardship. Select an option that is right for your circumstances.
Join the Thousandaire newsletter
Subscribe to get our latest content by email.