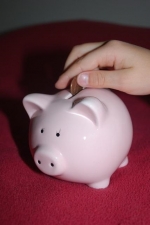 Anyone who has embarked on the house-buying process will know all about orientation, and how it's one of the primary things to think about when purchasing a new property. Particularly now, when heating costs are soaring through the roof, choosing a home which is suitably orientated can be absolute crucial from a money-saving perspective.
As the title of this post has highlighted, we're today going to focus on north-facing rooms. Of course, the majority of properties in the country are going to have at least one north-facing room, but it's all about how much time you are going to be spending in there. For example, a north-facing bathroom isn't going to be the end of the world, but when it comes to a living room and you are cozied up every evening, trying to keep warm, it's a different matter entirely.
Fortunately, there are solutions. North-facing rooms might get much colder in the winter months than any other region of the home, but through strategic window treatments it's possible to control the heating costs. In some cases it may be worth it to have a window replaced completely. This will save you money over time by keeping your home more insulated. Contact a roofing and window installation professional like Orlando Group Roofing and General Construction for an estimate. Admittedly, you could also turn to other means, such as an A+ boiler, or added insulation, but window treatments are where most homes flop and where some truly huge savings can be made.
Let's start with the first suggestion; the suggestion that was actually designed for that room which just can't get warm. We're talking about insulated shades. Some companies might refer to them as cellular shades, others might call them honeycomb shades – but the fact remains that their design means that they prevent heat from escaping from a room. It's possible to purchase some of these blinds which are actually two or three levels thick, which allow virtually no heat to escape. Nevertheless, whichever option you choose, it will make a big difference to your final energy bill.
It goes without saying that the above products are a little more expensive than traditional blinds, even if their benefits are considerably better. If you don't want to part with such cash, it's time to improvise. Any type of blinds will suffice in this regard, whether it's roller blinds, blackout blinds or Roman blinds and your aim is to just leave them down all through the day. Again, you're locking the heat into the room, albeit at the cost of natural light.
If you do want to use one of the three blind types we've just mentioned but with some natural light, it might be time to get creative again. Motorized blinds used to be for show, but now they can act as a money-saver as well. Using the programmable timer, you can set them to open and close in tandem with the movement of the sun. It means that they can be open to let sunlight filter through into your room, whilst closed the rest of the time. Of course, if you combined such a system with an insulated blind, the effects would just be multiplied.
As you can see, north-facing rooms certainly aren't no-go areas anymore. If you can think strategically about the windows, there's every chance you can make them at least habitable during the winter months – and not the deterrent they once were to prospective home buyers.
Join the Thousandaire newsletter
Subscribe to get our latest content by email.