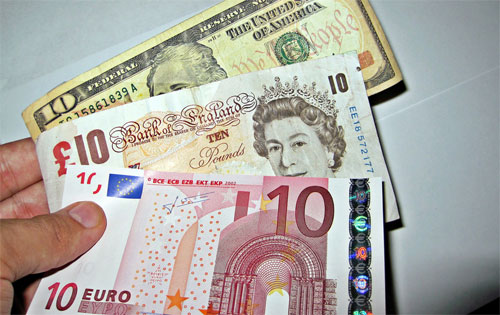 Conducting international transactions can be a time consuming and confusing process, especially if you are conducting transactions in multiple currencies. While many banks do allow international transactions to flow through their institutions, they often charge hefty fees and take a considerable amount of time to execute the transactions.
To help both businesses and private clients manage their international transactions effectively, foreign exchange specialists have entered the industry. Foreign exchange specialists can provide you with the latest currency rates, as well as help you develop and implement the appropriate overseas payment strategies for your needs.
When choosing a foreign exchange specialist, you will want one that has a great deal of industry expertise and that will use state-of-the-art technology to process your transactions quickly and efficiently. You will also want to ensure that the company has products and services that can be adapted to your ongoing and future needs. Utilizing a dedicated team of foreign exchange professionals can provide you with expert advice about your international transactions and can help you execute a cost effective approach that will save you both time and money.
Most foreign exchange specialists offer a wide range of international payment solutions that can be adapted to businesses of all sizes and tailored to the specific requirements of the client. Using their platforms, international payments can be made to anywhere in the world from anywhere in the world at any time of the day. Web-based international payment solutions are secure and can be accessed through any computer as long as you have your private account information at hand. These services often cost less than comparable solutions offered by international banks.
To ensure that the foreign exchange specialists are providing a safe and secure method of making international payments, they are subject to the rules of government regulatory agencies, such as the Financial Conduct Authority. Companies that are registered through a regulatory agency have demonstrated that they will keep your money safe and will handle your transactions fairly. It is important to ensure that any foreign exchange specialist you choose for handling your international transactions can demonstrate that they are registered through an appropriate government agency.
Using a foreign exchange specialist, you can conduct transactions in as many as 120 different globally traded currencies. Transactions in major currencies, such as the US Dollar and the Euro, are common, while transactions in minor currencies, such as the Swedish Krona and the South African Rand, occur less frequently. Some companies also offer to process transactions in exotic currencies, such as the Chinese Yuan and the Brazilian Real, but these companies can be more difficult to find. The foreign exchange specialist that you choose should be able to conduct transactions in each of the currencies you would like to make transactions in to prevent you from having to have separate accounts with separate companies in order to complete the necessary international transactions.
——
photo courtesy of Images_of_Money
Join the Thousandaire newsletter
Subscribe to get our latest content by email.