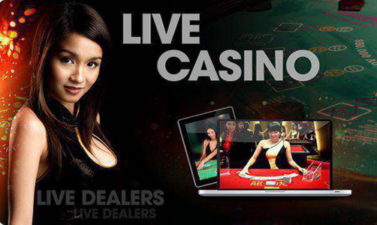 Generally, random number generator is the basis of the live casino. It defines the equal result and chances for all players. The player deals with live dealer in the land-based casino instead of the computer program. Basically, there is an opportunity to play with live dealer in the live casino too. Such way you can get the same real impressions from the game without leaving your house as in the land-based casino. You should to keep in mind such factors as type of the game, bonuses, software, deposit requirements and customer support when you choose a live casino with a live dealers.
A great variety of games are proposed to you when you enter into the live casino. This is a rather big choice – Craps, slots, Caribbean poker, video poker, pay go poker, baccarat, Three Card poker, roulette, keno, etc.
In any case, only some of these games will be available in the live dealer mode. Generally, it is the most popular games. The game with live dealer in the live casino is available for such games as  Black Jack, baccarat and roulette. Moreover, there is an opportunity to play for real money or for free as a training. But, live dealer game is available only for real money.
How to play with live dealers
If you want to play with live dealer it would be better to think about downloadable version of the live casino, download necessary software from it's website and set up it to your computer. It must be compatible with your operating system. Exactly this software, but not your favorite browser, will provide your access to the live casino. All these things are caused by more high and strict requirements to the graphic design and game's options in the live dealer's games.
Options of the game with live dealer in the live casino
You'll get an access to live dealer's games after downloading and setting up to your computer all necessary software. You'll see and hear real dealer of the live casino on your monitor during the game. The software provides high quality video and sound. Despite of the graphic interface the impressions from the game will be the most realistic and maximum close to the land-based casino visit. You'll have an opportunity to talk with live dealer and to make rates.
Join the Thousandaire newsletter
Subscribe to get our latest content by email.