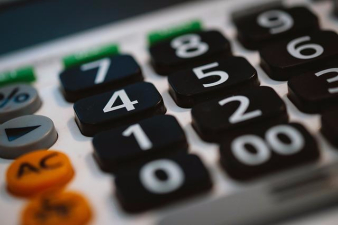 If you're seeking to buy a residential home that's in need of renovation work, a 203k program might just be the financing option that you're looking for. Typically, those who wish to purchase a home that needs some fixing up would choose an unconventional lender like a private hard money lender. But this option often comes with several restrictions and caveats—the interest rates and fees are quite high. Plus, the loan duration is short, often from six months to a year.
In many cases where conventional financing is rare for renovating a primary residence, applying through an approved FHA lender for a 203k program may be the best alternative. And in addition to providing financing for families and individuals, organizations engaged in the renovation of properties to revitalize neighborhoods also are 203k eligible, as long as they meet FHA 203k loan requirements. With a 203k program, renovation costs are wrapped into one mortgage and one closing. The amount borrowed includes the purchase price and the estimated costs for repairs, including materials and labor.
FHA 203k Requirements and FHA 203k Guidelines
While one-to-four family dwellings being used for residential purposes are eligible for an FHA 203k program, there are FHA loan requirements. The FHA loan requirements are fairly transparent and straightforward. Applicants need to qualify according to the standards of the lender and have a down payment of 3.5%. Typically, FHA home requirements include a credit score of 640 or higher and a maximum debt-to-income ratio of 43%. This figure includes the new monthly payment. There is also a maximum 203k loan limit—in many housing markets, the limit is $417,500.
Along with FHA 203k loan credit requirements, applicants are required to provide complete documentation of assets and income—it's part of the FHA eligibility procedure. An appraiser will estimate the value of the home as it is and estimate the home's future value based on renovation costs. Those seeking 203k financing can often get assistance from local housing agencies to deal with the rehabilitation application processing.
Types of 203k Loan Programs
The two types of rehab loan programs that fall under the FHA 203k program are the standard and streamline. The 203k standard rehab mortgage is used for properties that are in need of major repairs like additions and structural changes. It allows for a loan amount that is 110% of the after-improvement value determined by an appraiser. A 203k consultant must do a comprehensive home inspection to complete the paperwork. The maximum loan amount is dependent on the appraised value. FHA eligibility requirements are basically the same as other FHA loans.
The 203k streamline loan is used for renovations that cost less than $35,000. This figure generally includes common repairs, energy efficient improvements and cosmetic improvements. Homeowners can also buy new appliances in both the standard and streamline loans.
A Few Caveats
There are a few caveats with FHA 203k Rehab loans to consider, but the benefits outweigh the disadvantages. Because of the extra paperwork with FHA 203k loan requirements, it takes more time to process than other types of loans. And when compared to other FHA loans, interest rates are slightly higher, and applicants are typically charged an extra fee totaling 1.5% of the loan amount. Plus, applicants are usually required to pay mortgage insurance for the entire length of the loan.
If you would like to use an FHA 203k program, it's wise to work with a lender who has experience, as securing 203k financing can be quite difficult. Lenders with significant 203k loan experience can help with the paperwork and even recommend contractors. To learn more about FHA 203k loan requirements and 203k loan limits, talk to the mortgage professionals at Prospect Mortgage.
Join the Thousandaire newsletter
Subscribe to get our latest content by email.