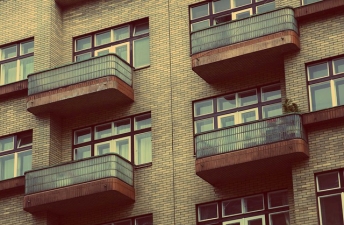 Living in a condo is a good choice, especially if you want to be right smack in the middle of everything. Shopping, hospitals, schools, theatre, movies, bars and restaurants all seem so near when you live in the heart of the city. There's a certain city vibe that you won't get to feel anywhere else, and it's an awesome feeling.
Everything Should Fit
Decorating a condo however, is another thing. Have you ever noticed that when you visit a display unit, it looks absolutely stunning? The furniture is just the right size, every nook and cranny seems to be filled with useful stuff and everything just flows without looking too cramped. Even the lighting looks fabulous.
That's because developers work closely with architects and interior designers to make the space look more appealing to the prospective buyer. This is done by strictly working with the size of the unit, and making furniture from scratch. Although this isn't done on all condos, especially on developments like District Griffin where units have bigger floor areas , you can take a page out of this strategy when decorating your own unit.
Work with Your Budget
If you're decorating on a budget however, custom built furniture can be expensive. You can lower your costs by using recycled wood from homes that were torn down. If the sofa you want to build will be covered with fabric and foam, the imperfections of the wood will be hidden.
Another way to approach decorating your condo on a budget is by measuring everything. Condos usually have 1 – 3 bedrooms (except for studios) and the living room, dining room and kitchen share one big space with no walls. Know exactly where you want to place your furniture and measure away.
Choose Quality Used Furniture
Once you get all the measurements sorted out, head on over to the nearest yard sale, flea market or used furniture store and look for items of the right size. Compare prices and keep your phone ready so you can check prices online. Look for quality used furniture, the ones that need a little TLC, but will last you a long time.
It's better to restore or fix quality furniture than to buy a used cheap one. Avoid pieces you would normally find in a mall or on an Ikea catalog. This isn't a knock on Ikea – they make good furniture at reasonable prices, but their items don't hold much resale value should you have enough money for an upgrade.
Flexible Storage Options
Storage will be a major concern, so be smart with your space. Create extra storage space by getting furniture that double as storage. Drawers under the bed and sofa, stackable side tables, open industrial shelves – if you can fill every space with hidden storage options, you won't have to worry about running out. You're only concern would be your bigger stuff.
Most condos will have a large wall that separates your unit with the neighboring one. You can create a double wall (if space and the HOA permits it) create extra storage space. Make the doors hidden so that guests will think it's a wall or part of your design. If the ceilings are high enough, consider creating extra space with a loft. This works great for studios that have high ceilings.
Don't Forget to Accessorize
Once you have your bigger pieces ready, it's time to accessorize your condo. Choose a color theme and stick with it. If you like reds, use red throw pillows, picture frames with red accents, red vases and other home decor. But don't overdo it! It has to look natural, and a spattering of red here and there does the trick. Window treatments are also important, so choose what works best for your home, and choose only one: blinds or curtains.
Happy Decorating!
Decorating a condo is really not hard at all. You'll have the advantage of having a smaller space to worry about, you won't be needing gargantuan furniture to fill a room and you can make do with quality used furniture. Just make sure you plan your storage space carefully beforehand, and you'll be on your way to having a nice and cozy home in the city.
Join the Thousandaire newsletter
Subscribe to get our latest content by email.