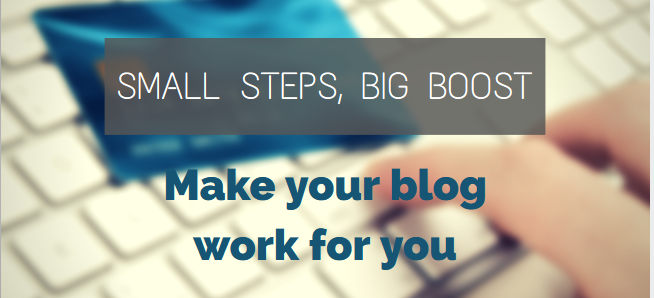 Many successful bloggers were once clueless about the whole blogosphere thing when starting out. I too didn't even know what HTML stood for let alone build a meaningful site and attract traffic. The good thing is that these things are not as difficult as some gurus want you to believe. In fact the easiest way of building a successful blog is by keeping things simple and knowing how to tinker with the basic essentials. Here's a short guide on how I built a blog and made it more efficient simply by addressing the little but essential aspects of the blog.
1. Choose the best domain name and reliable hosting
The domain name and hosting company you choose forms the basic foundation of your blog. Getting a good name is usually a bit tedious since most of the great ones seem to have been snapped up by the competition. I simply overcame this obstacle by choosing a top level domain (gurus call them TLDs) such as a .COM, .NET, or .ORG that accurately reflected my brand. It didn't necessarily have to be an exact match domain (EMD in guru lingo). Finding reliable hosting was not easy the first time. Fortunately you can avoid the same blunders I made initially by choosing a hosting company with reliable uptime, nothing less than 99% uptime, fast response times, and obviously affordable.
2. Design and content
One thing I have learned in this business is that first impressions really do count. Visitors to your blog will only need a second or two to pass a judgement about your site. So use a professional blog design that appeals to your target audience. If you choose to go the WordPress way, find a nice theme that your visitors will simply adore. As Bill Gates once said, "content is king." The content you provide will either make or kill your blog. I believe in being consistent in posting relevant, lively, and engaging content.
3. Plugins make life easier
Plugins are simply awesome. They make life much easier for a blogger so make sure to use a few of these magic workers in your blog. They are easy to install and quite handy. Fine examples of plugins I use include Google Analytics for WordPress which gives you stats of visitors to your blog and Social Networks Auto-Poster which automatically updates my social network accounts such as Twitter, Facebook, and G+ with every post I make in my blog. This provides a great boost in traffic.
4. SEO for more traffic
Traffic is the lifeblood of every blog. Without visitors, even the most impressive blog in the world is of little use to the owner so ensure your site has all the basic on-page SEO features. Take time and effort to give your blog backlinks from other high PR relevant blog for an added boost in SEO. WordPress has useful SEO plugins such as All in One SEO Pack and WordPress SEO. Optimizing your blog for search engines should be a priority.
5. Speed up your website
Visitors are usually put off by a slow loading website and will often click away before reading what you have to offer. I always ensure that my site loads up quickly by choosing a web hosting company with quick response times, optimizing my images, and using a caching plugin, for example the W3 Total cache plugin.
6. Monetizing the blog
There are several ways I monetize my blog. You can choose to add affiliate products in relevant industries or, after you have built your readership base, sell banner space for advertisements. You can even market your own products in the relevant niche. However, do not over-saturate your blog with ads or you may lose all your loyal visitors.
Save More Money in 2018
Subscribe and join the worldwide 52-week money challenge! Get the tools you need right to your inbox.