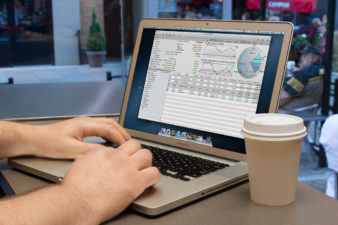 PPI Claims and the mis-selling of this insurance product has dominated the UK's news since 2011, when the banks lost in the High Court, which forced them to pay out billions in compensation to the millions of people that they defrauded. However, many people are perplexed by PPI, what it is and what it stands for. In this article we hope to answer everything you've ever wanted to know about PPI.
How PPI Was Mis-Sold
PPI was mis-sold to many people through various means. Common ways included being forced to buy PPI or being bullied or urged to buy PPI in the mistaken belief that buying this product would make it easier to have a mortgage application approved. Or that buying PPI was a binding feature when someone took out a loan and PPI had to be bought as well. These methods used by the banks were lies and totally false.
Many others were sold PPI even though their circumstances rendered them unable to buy PPI insurance, according to banking rules, which the banks then openly flaunted. Some types of people who took out PPI or bought PPI included: the unemployed, over 18 students in full time education (college or university.) People employed in part time or temporary work and individuals with long-existing health problems.
The banks also employed nefarious means such as not informing their customers that they were taking on and paying for PPI every month and not properly explaining what PPI was.
Some banks also refused to pay coverage to people who had become unable to work due to illness or another circumstance, even though their PPI agreement covered these situations. Many banks when faced with this scenario would claim that the PPI policy in question did not extend fully for the length of the loan – which was a flat-out lie and if this occurred to you, makes you able to make a PPI claim against the banks.
Gathering Information For Your PPI Claim
Before proceeding with making a PPI claim, it is highly important that you assemble as much information and paperwork as possible about your claim. Some of this paperwork can include bank statements, contracts and terms and conditions.
Sometimes reading those these documents can be highly confusing for normal people, as the language used is of a legal kind. If you are confronted with this issue you can call the bank in question, with whom you took out the PPI policy and ask them for more clarification and a detailed explained as to what the terms in the paperwork exactly mean.
All banks are required by law, thanks to the Credit Consumer Act to disclose such information if a customer requests for it. However, you could be charged a fee for doing so.
Many people when digging through their paperwork find that they have many PPI policies, sometimes with different banks and there can also be occasions where paperwork is missing. A great way to ensure that you have a full grasp of all of your financial history is to purchase a credit report – which will then show all the financial products, including mortgages and credit cards that you have taken out in the past.
Lenders are required by law to keep up to six years of financial records. To learn more about ppi, please visit, canaryclaims.co.uk, who are one of the best ppi claims companies in the UK.
Save More Money in 2018
Subscribe and join the worldwide 52-week money challenge! Get the tools you need right to your inbox.