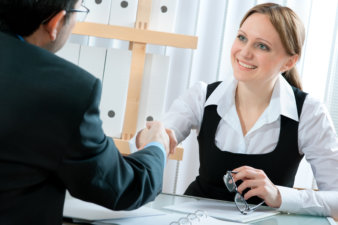 There are lots of reasons you might need to recruit more staff. You could be expanding your business, hiring talent for a specific project or replacing someone who has sadly moved on. The biggest hiring job in many businesses lives is the initial search for a team.
Most people turn to a recruiter, or even multiple recruiters to help them find the right candidates for the situation, but simply turning to a recruiting consultant isn't a magic bullet solution. You need to devote as much care and thought to how you choose and use your recruiter as would anything else in your business life. If you don't devote your energy to finding the right people to help you hire, you might find yourself with a selection of candidates you wouldn't wish to hire.
We have a few tips today for making the most of your relationship with recruiters, so you can get the candidates you really need.
Decide How to Pay
If you're only hiring a small number of candidates on an irregular basis, then it makes sense to pay your recruiter on a per-candidate basis. This is often around 15% of the candidate's salary on the day of their hire. For one hire, this is not such a high cost to pay.
If you're planning a more sustained hiring programme, this payment scheme will add up to a big bill. It may make more sense to negotiate a retainer fee for the recruiter, which should work out cheaper per hire, and allow you spread payments out regularly, rather than being surprised with a single large invoice.
Go to Specialists
You wouldn't get a loaf of bread for your weekly sandwiches from the same bakery you'd order your wedding cake. So it goes with recruiters. You wouldn't go to the same service for an entry level programmer as you would if you were looking for senior executives.
Savannah Search, for example, are hire end recruiters who specialise in executive search, who can bring a deep level of experience and a highly developed network to finding more senior members of staff.
Finding the correct recruiter for your sector and level gives you access not only to better candidates but also to the advice of your recruiter: if you treat this relationship as a partnership you'll find you're able to refine your search and get more for your money.
Photo: Her Campus
Join the Thousandaire newsletter
Subscribe to get our latest content by email.