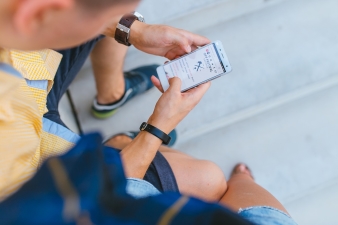 One of the best ways to get your financial future secured is by finding the right investments. There are a laundry list of various investments out there like counsel funds and finding the right ones can be a bit difficult. The best way to get the advice you need is by finding a professional in your area. You need to make sure that the professional you choose is well versed in the industry and knows the investments they handle inside and out. Among the most lucrative investments you can make is in emerging markets. Here are a few basis tips to use when trying to find the best emerging market funds to invest in.
Look For a List of Securities
The first thing you need to do when trying to find the right emerging market funds is to look for a list of the securities they have. Most of the legitimate funds out there will have a detailed list of securities for investors to look at. This will allow you to invest in the fund without having to leave the comfort of your home. The more convenience you can find in the markets you invest in, the better off you will be.
Diversification is Key
Another very important thing you need to consider when trying to find the right funds to invest in is to look for as much diversification. Having all of your investments in the same fields and markets can be disastrous if that market goes belly up. By taking your time and weighing the options you have, you will be able to get the best investments made. Make sure you take the time to investigate each of the markets to make sure they are in line with the risk level you are comfortable with.
Utilizing the Power of Professionals
When trying to make the right investments in the emerging market funds you will need to make sure you work closely with the professionals you have hired to get their advice. They will know all of the ins and outs of a particular investment, which will help to eliminate the amount of risk you have. By taking your time and listening to the advice the professionals have, you will be able to find the right investments to make.
The more a person is able to know about the investments they have at their disposal, the easier they will find it to get the right ones chosen.
Join the Thousandaire newsletter
Subscribe to get our latest content by email.