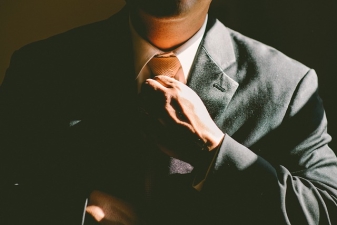 Advance loans are a new form of funding for cash-strapped businesses. There are many difficulties associated with raising funds quickly. Advance loans have arisen to plug the gap. This guide will go into how advance loans work for businesses.
What are Merchant Advance Loans?
Merchant advance loans are loans taken out against the future sales of a business. It's like being paid for sales that have yet to be made. All lenders demand is that they have a reasonable chance of recouping the money. This can be shown through providing a health check of the business and giving an insight into the company's business plan.
These loans are typically short-term. In many cases, a direct debit is setup to repay a certain amount of the money each day. The agreement may also be in the form of taking a percentage of every sale made. Merchant Cash Advance is the service that has pioneered this type of financing. While it's existed in some form for a long time, Merchant Cash Advance has made it available to businesses of all sizes for the first time ever.  There are several lenders that offer these type of loans including Business Lending Pros.com.
What Types of Sales Can Be Financed?
Anything that amounts to income for a business in the future can be conceivably part of an advance loan agreement. The most common type of cash advance you'll find on platforms like Merchant Cash Advance is credit card sales. From the perspective of a lender, receiving payment from these sales is easy. When everything is done electronically, everything is transparent and relatively easy to handle.
But there are other types of future sales companies can finance. These can include future cash sales and net-30 commercial sales. But the repayment methods are extremely complex, and are thus undesirable from the point of view of many lenders. 
How Much are you Entitled To?
Unlike a conventional bank loan, you can't waltz into the room and ask for as much as you think you can get away with. The amount you'll be offered will depend entirely on your past sales history. Your past sales history may not be stellar, which is why you're asking for funding in the first place, so you may be able to convince lenders that the situation will improve.
Generally, the amount of money you can ask for is between 80% and 150% of your monthly sales. If you do ask for above 100% of your monthly sales, be prepared to take a massive risk. If you fail to deliver improvement, you are likely to fall into financial difficulty.
The Factor 
A cash advance factor is what you pay back. This tends to come in the form of a number, such as 1.09 or 1.50. In this case, 1.09 means if you took out $100,000 you would have to pay $109,000. 1.50 means you would have to pay out $150,000.
Since most cash advances are repaid between three and fifteen months, you have to think carefully about the amounts involved before deciding whether the loan amount fits in with your financial plans.
What are the Disadvantages?
Like with all loans, there are disadvantages. Companies should think about why they need the money in the first place. The product is the solution in this case, so if the product is also the reason why you need funding this probably isn't the right funding option for you. On the other hand, if you are a growing company that needs to take advantage of a sudden spike in sales this is the loan option for you. But like with any loan, you need to do your research and see which lender is best for you. This isn't an agreement to go into lightly.
Join the Thousandaire newsletter
Subscribe to get our latest content by email.