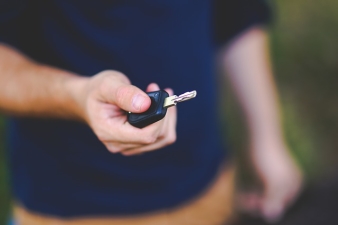 The truth is, no matter how good a deal you get on car insurance, you'll most likely still be paying a lot. Insurance can be a very expensive subject, and even if you think you are doing everything right you still might not be maximizing your overall price point. By simply understanding a little bit more when it comes to insurance underwriting, you'll have a much better shot at getting the right coverage for a competitive price on the market.
Keep reading for a better understanding to how much your car insurance should be.
Work With an Independent Agent
Think about the last time you actually quoted your car insurance. Can you even remember how many questions you had to answer and how much time it took for you to get through a single quote? Now think about how much time it would take to go into two, three, four, or even ten car insurance quotes! Car insurance is just like anything else consumer-related; you typically have to shop around in order to truly understand the field and get a great rate.
The problem is, you might not even know the answers to the questions they're asking, or have the time to look into all of the car insurers available to you. That's why you need an independent agent. Dave Ramsey is one of the leaders in the financial field today and he has helped countless people to save money and amass wealth by simply listening to common sense. Do you know his top advice for saving on insurance? He says to find an independent agent you can trust.
By having an independent agent on your side, you already have all of the help you could ask for. Independent agents save you because they literally do this for a living. They know which companies are currently competitive, which ones charge more or less for certain circumstances, and even where you should go depending upon your needs. The best part is, you don't pay them anything! They simply collect a commission from the company for bringing your business.
Your Financials Do Matter
Whether or not it truly makes sense, the formula for many car insurance carriers these days is to quote based on credit score. This can leave some people in the dark unfairly, but insurance companies aren't keen on looking at things from a personal viewpoint, they simply crunch the numbers, assess risks and come up with rates based on those risks. If you have a bad credit score, you'll fall into the irresponsible or unreliable category of people, regardless of whether you protect and take care of your vehicle.
On the flip side, the average person with a higher credit score will be viewed as better equipped to take care of their car and practice safer driving habits. In short, just like major companies such as CoverHound have found, the average car insurance cost for any person will decrease as their credit score increases.
Like it or not, your finances can either help or hurt you. The good news is if you take the time to improve your credit score, you can save even more money from interest payments on debt on top of the amount you can save on your car insurance. It may take a little bit of time, but it will stick with you and make your life easier in the long haul.
Try to Understand Your Policy
If you are actually able to sit down and go over your insurance policy, you have a much better chance of not only knowing what you are paying for, but also know what areas you could be short on or need more of. Having an agent can definitely help you in this area, but taking time to go over your policy won't be too hard to do when you know your dollars are at stake.
Some companies will throw in extra coverages you don't need or amount limits you'll never come close to reaching. By trimming some of the frills on your insurance quote you could wind up saving significant amounts. Then again, by taking the time to look closely at your quote, you could find that you are short in some areas. It might be nice to save a few dollars per month on your premium, but it wouldn't be worth saving a few dollars if it means you will be short a few thousand if a claim does happen. By checking out some of the hypothetical scenarios offered as tips by Bankrate, you will at least see how some changes could be better for you. Taking the time to review your policy quotes will not only help you understand more about insurance in broad terms, but it will help you to know what you truly need.
When it boils down, you have to remember exactly what your goal is. Car insurance is a major field made up of almost countless companies who offer more products and add-ons than you want to imagine. The important thing is taking the time to go over your options and better understand what you are getting for your dollar. Follow these few tips and you'll be well on your way to saving considerable money on your car insurance.
Join the Thousandaire newsletter
Subscribe to get our latest content by email.