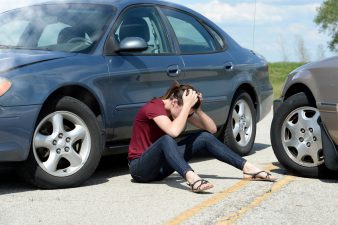 If you're looking for a deal on your next vehicle, you might be considering buying your car used instead of new. You're certainly not alone; between private-party sales and dealership sales, nearly 40 million used cars exchange hands each year.
While this can be an excellent way to save some money on your next car, be careful. If you don't do your research and take proper precautions when buying, you might end up spending more money in the long run on repairs and maintenance — and that's the best case scenario. Here are just a few ways you can avoid buying a car that could end up costing more than you bargained for.
Too Good To Be True? Probably
When it comes to purchasing a car, trust your gut. If you're being offered a price that seems too good to be true, there's likely a reason. A car that looks great, has low mileage, and is being sold for a shockingly low price likely has been in previous accidents or is in need of serious repairs. Ask the dealer why the car is being offered for so low a price, and if they don't give a straight answer, start looking elsewhere. Also, ask if the dealer is ready to sign a legally-tailored bill of sale to confirm the purchase. It is likely that they will start avoiding this, if this is a scam offer.
Look for Certified
If possible, try to purchase used cars that are certified pre-owned. This means that the manufacturer has inspected the car and given it a certification that it's still in high-quality condition. This can guarantee that you'll be getting a car that won't break down as soon as you drive it off the lot.
Do Your Research
In the digital age, there are plenty of ways to get information on the history of the car you're looking to purchase. Make sure you look into the vehicle history and note any previous repairs or accidents. Anything that has broken down before and needed to be replaced could do so again once you drive away from the dealership.
Watch Out for Online and Phone Scams
Unfortunately, the digital age has been a renaissance for auto scammers. Sites like Craigslist are rife with unsavory characters trying to pawn off lemons on unsuspecting buyers. The relative anonymity of the platform makes these scams hard to prosecute.
Seniors are also at a particular risk from auto scammers, many of whom specifically target the elderly. Today, nearly 70% of Americans turning 65 will require long-term care, and there are many common scams targeting seniors. These scams can range from the innocuous, like unneeded oil changes at the mechanic, to the malicious, like repossession scams that target seniors in debt.
Next time you're purchasing a used vehicle, make use of these tips to ensure that the car you buy is going to last without you needing to spend extra money to keep it going.