If you have a low income or bad credit, there are still borrowing options available to you should you be in a financial emergency. One such option is the title loan, which you can access if you have a clear title on a vehicle, essentially turning your car into an asset for collateral. The problem is that if you have poor credit, you are vulnerable to loan sharks who see you as easy prey. This is why you need to know what to look for if you do want to apply for auto title loans online in particular.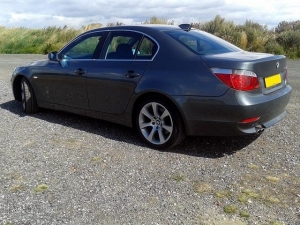 What Is Predatory Lending?
Predatory lending is when there is actually no benefit to you as a borrower and you end up trapped in a permanent cycle of ever-growing debt. Predatory lenders use a number of illegal practices, ranging from aggressive sales tactics to threatening with physical violence if you do not pay your loan back.
How Do You Find a Good Lender?
If you are on the lookout for a lender who provides good title loans, you need to start by looking at the interest rates that they offer. Car title loans always have higher interest rates than bank loans or other loans, but this also due to the fact that they are short term loans.
You must be careful about balloon payments, which hide just how big the burden of your finance actually is. This means that you end up having to roll the loan over for longer periods of time, meaning you constantly pay interest and end up in more and more debt. This is a situation you must avoid.
Another thing you are likely not aware of is that you are within your rights to negotiate a reduction on your loan charges and interest rates. Predatory lenders will try to lock you into bad terms with exorbitant rates. In many cases, people end up being forced to hand over the title of their vehicle, because they simply cannot meet the repayments.
There is a chance of getting caught up in a cycle of inescapable debt. This is why you need to take your time in finding a reputable lender who actually has your best interests at heart. Naturally, the overall goal of any lender is to make money themselves, but this should not be achieved by forcing you into bankruptcy. They should be completely transparent about their charges and penalties and completely explain what your personal rights are as well.
The above may sound frightening and leave you turning towards any option besides title loans. In reality, however, you can avoid dangerous situations by exerting due diligence and common sense. Spend some time doing your research, look into your various options and know your rights. Always check the name of a lender you are considering with the Better Business Bureau and your local financial ombudsman, as this will tell you whether or not they are reputable and engage in fully legal lending practices.
Join the Thousandaire newsletter
Subscribe to get our latest content by email.