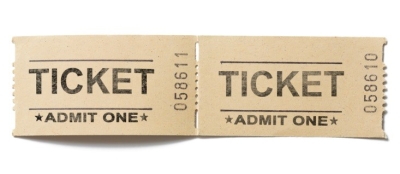 When you're smart with your money, and keep a strict eye on your finances, it often becomes second nature to not spend cash on anything deemed as a "non-essential", like entertainment. However, we all need to enjoy time spent relaxing with family and friends. Going to see a live sporting event or checking out the latest movie can be a fun way to kick back, de-stress, and reconnect with loved ones at the same time.
Do you want to score some cheaper tickets over the coming months so you can save some cash but still indulge in your favorite pastimes? Happily, there are a number of ways to go about it. Read on for some top tips to spending less on tickets for movies, sport events, concerts, and other forms of entertainment.
Choose Credit Cards Wisely
If you're a die-hard sports fan, it pays to carefully compare credit cards so that you choose the best option for your needs. There are actually many credit cards on the market that cater specifically to sports lovers, with cards available for fans of basketball, baseball, golf, football, and most other sports. Explore the options available and you're sure to find a credit card that will help you indulge in your love of sport without having to part with extra cash.
Some credit card bonuses include double, triple, or even more added points for all purchases spent on game tickets, at pro shops, on online team websites, and on game-day stadium buys. These points can come in handy when you want to buy cheaper tickets to your favorite game. In addition, some credit card providers actually provide free or discounted tickets for cardholders, as well as exclusive access to events and courses.
Be the First to Hear About Events
Another good way to not pay a premium on tickets is to be "in the know" about events. Sign up to the newsletters and mailing lists of your favorite teams, musicians, production companies, and the like so that you have the chance to hear about exclusive offers and deals before they're made known to the general public.
It also helps to sign up to receive news updates from outlets that sell tickets to a variety of different events, such as Ticketmaster and SeatGeek. Many online brokers such as these release pre-sale or on-sale tickets to their database that end up being significantly cheaper than tickets purchased at a later date.
Buy Last-Minute Tickets
Another good way to purchase cheaper tickets to sports games, musical concerts, theatre events, ballet productions, and so on is to search for last-minute tickets in the few days leading up to, or day of, an event. While this method means that you could potentially miss out on tickets, the risk can pay off with heavily-discounted prices.
Look online at sites like Craigslist and you'll often see listings posted by individuals who are selling tickets they can no longer use due to a scheduling conflict. Often people can't make an event due to sickness, changes to a work schedule, or babysitting issues, and therefore need to sell their tickets at the last minute for a discounted rate. Many season ticket holders also find that they can't make a certain game and are therefore happy to part with their tickets for a fairly cheap price on, or just before, the day of an event.
Purchase Directly From the Venue
You can also often score cheaper tickets if you buy directly from the venue. Purchasing straight from the box office can save you the service fee imposed by many ticket selling businesses, as well as give you access to extra tickets that are released on the day of an event, potentially at a cut-price rate. If you're not worried about missing out on tickets to the event, approaching the box office for last-minute seats can prove very fruitful.
Attend Events and Attractions During Quiet Times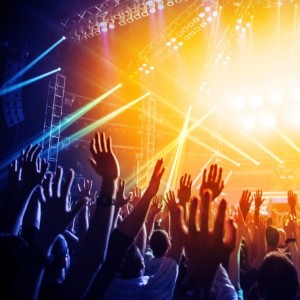 Another good way to pay less for entry to theme parks, cinemas and games is to attend during quiet times. Most movie cinemas offer significantly cheaper rates during a set time or day of the week, such as every Tuesday, or for each morning session. Similarly, theme parks tend to publicize cheaper deals during low season, and sports venues can offer discounted tickets for off-season games. Keep an eye on the social media pages and websites of your preferred venues so that you can find out when the cheapest time to attend each one is.
Enter Draws for Free Tickets
If you're lucky, you might also sometimes be able to score completely free tickets. Cinemas run advanced movie screenings that you might be able to get no-cost tickets to. In addition, lots of radio stations, magazines, newspapers, and TV shows run competitions to give away tickets to premier events.