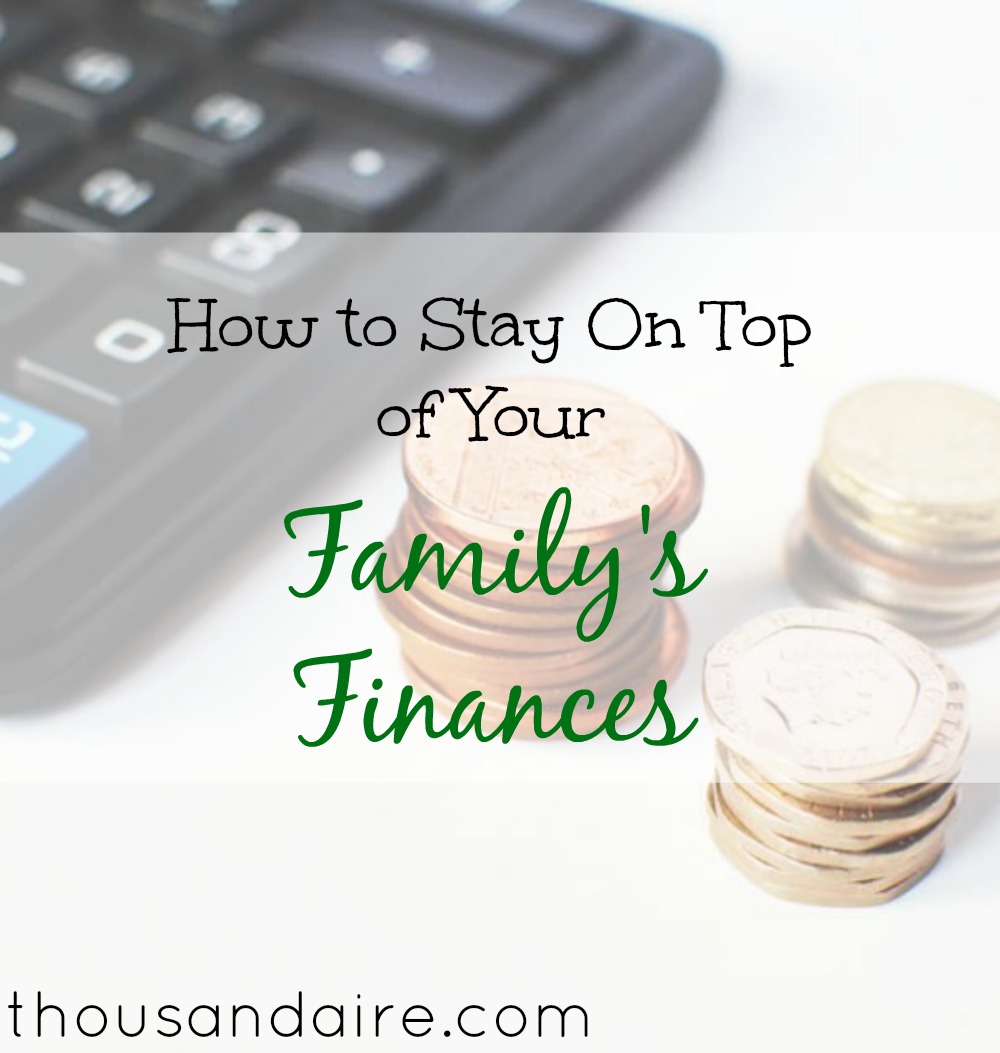 When running a household budget there are many demands on the family purse; along with the regular outgoings are the unexpected bills that crop up all too frequently. Outfitting children who seem to outgrow their clothes and shoes every other month, the ever-increasing supermarket bill and fuelling the car can all make it seem that money vanishes as soon as it appears in the bank account.
What about the sudden heavy expense such as fixing that hole in the roof or changing the car that is now too small for your needs? Perhaps a new arrival is on the way? What about saving for the future?
There are ways to keep on top and make the most of the family budget – a little planning can go a long way.
Check expenses
You might be amazed at where your money goes each month. By doing a 'personal audit' at regular intervals you'll likely save money and perhaps cut some expenses completely.
Check direct debits and standing orders – are you paying for something you no longer need? That subscription for the magazine you never have time to read or membership of the gym you seldom visit could easily go.
Utilities – check you're not spending more than you need to on energy, telephone, and broadband. Don't forget to check your mobile tariff; if your contract has expired and you're happy to keep your existing mobile, consider going SIM only – you could save significantly.
Mortgage – check you're getting the best deal, or maybe you could switch to a better arrangement with your existing lender?
Child expenses
Children are loveable but can also be a drain on the bank account. Along with clothing, there's the costs of supporting their various activities such as sports, classes, entertainment and more.
If you're thinking of sending them to a fee paying school, then it's possible some financial planning may be required. Setting a savings goal and investing accordingly will be key.
With activities, it can get expensive following your children's developing interests and there's always the issue of them losing interest or not having time to pursue everything they start. For example, if they're keen to learn a musical instrument then a used guitar, violin or keyboard could suffice until it's clear they're likely to continue with it.
Borrowing
Apart from the mortgage, other forms of borrowing may be required and it's important to make the right decision as to how and where to borrow money from.
For example, if you're changing the car how might you fund it? There are various options these days apart from the personal loan or hire purchase option – maybe a PCP (Personal Contract Plan) or personal lease might be worth considering?
For other borrowing purposes, check a given lender's facilities are suitable for your needs.  Informative websites from lenders such as Avant Credit will show you the type of lending on offer and the terms so you can make the best decision.
Budgeting
It may seem a chore but setting up a family finances budget can be a big help to show you where your money is going and how you might save. Try this budget planner from the Government's Money Advice Service.
Gather up your payslips, bank statements, and other information and get stuck in.
The future
Don't forget to save for the future and for those family treats such as holidays. Try and 'pay yourself first' by saving 10% of what comes in every month – it may seem hard initially but can soon become second nature.
Join the Thousandaire newsletter
Subscribe to get our latest content by email.