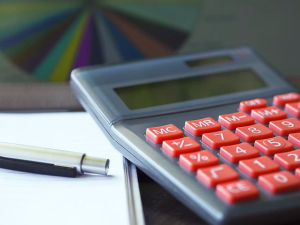 People move from one career to the next many times throughout their lives. According to the most recent data from the U.S. Bureau of Labor Statistics, the average worker today stays at each of his or her jobs for 4.4 years. But in a recent survey conducted by the Future Workplace "Multiple Generations @ Work" which interviewed 1,189 employees and 150 managers, 91 percent of those born between the years 1977-1997 expected to stay in a job for only three years or even less! This means moving jobs at least 15 times over the course of their working lives.
I am always amazed to hear about professionals who have studied for years in order to qualify for a medical or law degree and then years into their career decide to do an about face. It has always seemed like such a waste of time and effort. But I know that people change as they go through life and this change is often accompanied by emotional detachment from things that may have once seemed important but no longer play a prominent role in their life.  Often, the focus moves out of the realm of career to something that is just plain interesting or that just brings pleasure into your life.
Career/Leisure
I have found that financial investing is a good combination of career and leisure activity. If you find yourself in a lull between jobs, trading can be your temporary career. And if you're lucky and you make some money, you might even consider it as a permanent long term calling.
So how do you start out? Well, if you are already an investor and have traded any financial instrument, such as stocks, commodities, or currencies then you are one step ahead of the game. You might even have an open trading account with some online broker that you have been using for some years now. If not, it isn't difficult to open an account with any one of the plethora of brokers available today.
Once you have decided in which area you would like to trade, getting started is quite easy. Applications can be filled in online and trading can begin immediately after making the initial deposit.  I must admit I find that trading is a lot like gambling. The main difference is that it is done legally and through bona fide brokers. No matter how many charts and graphs you use and the amount of research you do, the final decision of when to buy and when to sell is similar to a crap game. You have a 50-50% chance of coming out ahead.
Still, trading is also based on educated guesses and to be able to guess intelligently, you need to have the knowledge to begin with. Learning all about the markets and understanding the reasons investments move the way they do can certainly put you in a better stance than just plain tossing the dice. Self-education takes much time and energy and that's why those who do come out ahead, rather a small percentage of people, are often the ones who carry on and make investing their new profession. If you are going to make the effort to learn how to trade profitably, and if you succeed in your endeavors, you will most likely want to spend all your time doing it. So why not make it into your new career?
Join the Thousandaire newsletter
Subscribe to get our latest content by email.