I usually prepare myself for the holiday shopping season and limit myself to one purchase, but apparently this year's shopping season snuck up on me like a silent ninja fart.
I've been thinking about getting a few items for some time. Now that everything is on sale, I'm finding it very difficult to contain myself. It's gotten so bad that I'm not just planning to buy stuff; I'VE ALREADY BOUGHT MULTIPLE THINGS!
I should start with a disclaimer that almost all of these purchases are for my business of running this website. It's also important to note that while the number of items I've purchased (or plan to purchase) is higher than last year, I will almost certainly spend less money overall. Last year I bought my 46″ Sony Bravia LCD and Playstation 3, and it was the greatest purchase of my life. Even though I don't watch much TV, Bravia is like my other girlfriend.
Now that I've attempted to rationalize my spending, here is a list of items on my wish list, split into three categories: things I have bought, things I will probably buy, and things I want to buy but probably wont.
Already Purchased
Flip MinoHD Camcorder – $109.99 @ Amazon.com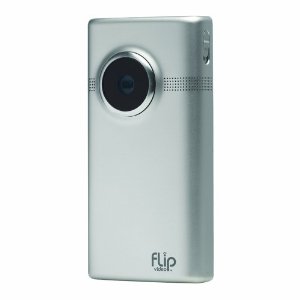 I already have one digital camcorder (Sanyo Xacti GH2) but it isn't very portable. Don't get me wrong, it's a small camera, but it's a clunker in my pocket and I feel very strange whipping it out in public. Plus I don't feel comfortable traveling with that camera because it was expensive and I might lose it. Amazon had a deal on the Flip MinoHD today and I jumped. For just over $100, I have a camera I can take with me everywhere to ensure I'm vlogging all the funniest moments of my life.
Acer Aspire One Netbook – $179.99 @ Target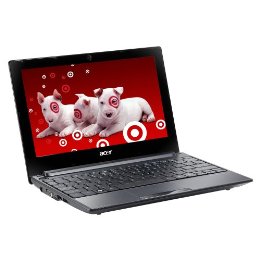 I travel sometimes for business, and I travel sometimes for pleasure, and the only laptop I have is four years old, weighs about 36 pounds, and doesn't have a working battery (translation: it's worthless) I need something that has internet access while I'm away from my home, and this Netbook will do the trick. I'll probably upgrade the RAM to 2GB which is about another $35. Plus it's so tiny I'm thinking it'll work like a puppy in getting cute girls to come over and say, "Aw, look at the widdle guy!!!!"
Little Big Planet – $27.54 @ Amazon.com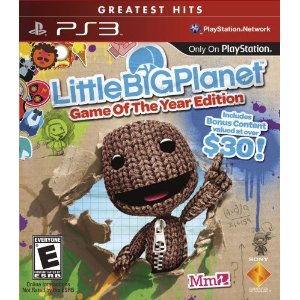 The holidays are a great time to sit around the house with nothing to do. A video game is something to do. I haven't bought a new one in about six months, and I didn't see anything new that looked good, so I opted for the 2009 Game of the Year. Should be a good distraction. Plus Tag likes it. (How cool are girlfriends who like video games? The correct answer is "Very".)
Want To Buy
Green Screen and Lights Package – $168.71 @ Amazon.com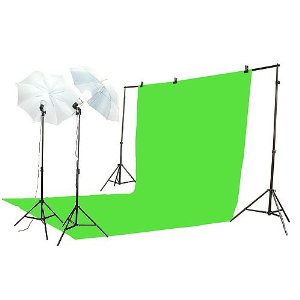 I want to start doing some cooler stuff with video editing, so I'm am almost sure I will end up buying this package (I want the 3-thing package halfway down the page, which brings the total to $168). Not only will it be cool to have the green screen, but the lights will be immensely helpful. Right now I have to shoot my videos in the daylight because otherwise my apartment is too dark. The problem is I don't know a lot about this stuff and am not sure if this is a good deal or quality product. Also IT'S NOT ON SALE YET! (I don't count the generic Amazon markdown).
Probably Won't Buy
Computer Monitor – I would like to have a dual monitor setup at home, but I really can't justify spending over $100 on a new computer monitor when it's not really a necessity. At least not when I'm making so many other purchases. I could improve efficiency and this might be one of the best purchases I ever make though. If I did buy this, I'd have to buy the cord to hook up a dual monitor situation. I want it, but probably don't need it. Decisions, decisions.
I feel like I've been a bad boy in spending so much money, but at the same time I feel like I've been a smart shopper and found some good deals on things I really needed to buy anyway. For today's Thousandaire Question: Do you ever feel bad for spending money, even when you are pretty sure it is money well spent?
Join the Thousandaire newsletter
Subscribe to get our latest content by email.