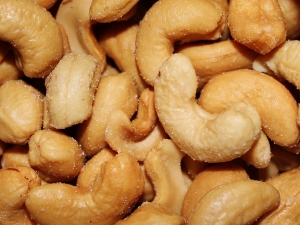 "Health is Wealth" is probably the most cliché sayings ever, but there is a reason why everybody is saying it, because it is really true. Perspectives may vary though for some find healthcare an expense, while some argue that it is an investment. Personally, I find health as the latter. Putting prime importance on your physical, mental and social well-being is incontestably the best investment ever. When one holistically healthy, you can do more. Not only that, you become an instrument for a greater purpose. Without it, no one can productively contribute in the workforce. No one can truly enjoy vacations. No one can be active in sports. No one can study and discover new things. Without health, we are nothing. Sadly though, in the competitive race of acquiring monetary wealth, we neglect the value of health [and balance].
Be Naturally Healthy!
In this article I will list down four products that are proven to be natural health gems.
Cacao Powder
Health benefits of organic cacao powder are numerous due to its high content of various essential minerals such as magnesium, phosphorus, calcium, zinc, potassium, manganese and iron. It is proven to sharpen memory, maintain a healthy weight, provide energy and reduce one's risk of having heart-related diseases. Cacao also helps in balancing hormonal mood swings, so it is recommended for women suffering from pre-menstrual syndrome and post-partum syndrome. Lastly, Cacao also contains antioxidants to help your skin, hair and nails glowing.
Rice Bran Oil
If you think grains of rice bran are only used as farm animal feeds, you're wrong. Rice bran contains antioxidants, Vitamin B, E and healthy fatty acids. It also contains phytonutrients such as ferulic acid and plant sterols that can help in curing liver and kidney problems. Rice bran is a relatively a new player in the cooking oil market, but it gained popularity in several Asian countries such as Thailand, India and Japan. Rice bran oil's unique characteristics include mild flavor and high-smoke point. Additionally, Singapore and Philippines started using rice bran oils in beauty products and natural body painkillers.
Moringa
Previously known as a "poor man's vegetable" because of its price and easy propagation process, moringa has now gained its popularity as "nature's medicine cabinet." Due to its high content of calcium and iron, it is used by breastfeeding mothers and people with anemia. It is also applied on skin to reduce swelling, heal wounds and kill infection. It is also a main ingredient in anti-diabetes supplements. More importantly, because it can be grown inexpensively and easily, it used in a lot of feeding programs in impoverished communities in Africa and certain parts of South America and Asia. Dried leaves are mixed with flour to make bread or noodles.
Cashew Nuts
I feel bad for the cashew nuts because some have this preconceived idea that cashews are unhealthy because of its low fiber content and a lot of fat (which are good fats, by the way). Cashew nuts have high content of minerals and vitamins. These include vitamins E, B6, zinc, magnesium, and iron. Cashews also contain arginine, which lowers one's risk to cardiovascular diseases by protecting the lining of artery walls. Lastly, the antioxidants found in cashew nuts, namely zeaxathin and lutein are good for maintaining a clear eyesight.
Never ever take your health for granted. Aside from using these health gems, striking a balance in your life is a must. Eat healthily, exercise at least twice a week and drink plenty of water especially on summer days. Lastly, rest if you must. Do not romanticize over-exhaustion as hard work. Do not make Rihanna's song "Work" your mantra. Life is not all work, work, work, work, work.
Join the Thousandaire newsletter
Subscribe to get our latest content by email.