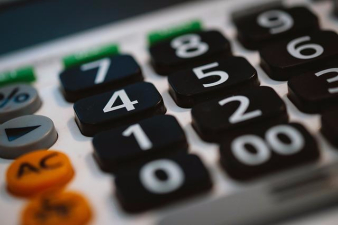 Binary trading increased in popularity recently, which can be attributed to its defining characteristics of simplicity through its yes/no market proposition  ("Call" or "Put") while also reducing risk. This investment vehicle can be advised as a way to learn how to trade for beginners. However, despite its seeming effortlessness, any type of investing does require research, and this is no different.
Before you decide to go this route for your own financial endeavors, consider these pros and cons of binary trading first:
Pros:
There is little risk involved. They have a fixed rate, and your gain or loss is dependent upon the market. If the market price is high, you win; if not, you lose money.
Because of the fixed rate, you are aware of your potential loss before the expiry date or time even occurs. This can be helpful in creating an investment and trading strategy to optimize your efforts. You cannot lose more than what you invest with binaries.
There are different ways to go about binary options. For instance, you can go with a traditional "Call/Put" or "High/Low" binary contract, or you could choose a short-term binary option (a faster version of the high/low) or even a boundary option (a prediction that the market will come within a certain range by the ending time). What route you choose depends on what you think is the best fit for you.
Binary trading allows for a faster turn-around time for any profits gained. Because of this, investors can earn more than traditional stock traders given their initial investment.
Cons:
Binary options are often not permitted to be traded before maturity (or time frame agreed of when it can be traded). Standard and traditional options, however, can be traded before the expiry time or date if the investment does not seem to be doing well. While some companies do allow you to close your position before the expiration, it is not as common with binary trading.
You need to be aware that foreign binary options work differently than those of the U.S. Foreign options are not as regulated, and some are even looking to scam you. Always educate yourself on each company before making any decisions on which company or platform to choose.
It can be easy to get carried away with binary trading because of how easy it is to do so. If you're not what or why you are trading, your chances of losing increase.
Binary trading can be quite beneficial and lucrative when done correctly, but investing is not for the faint of heart. If you think that binary trading sounds right for you after reviewing this pros and cons list, you can learn more about these options through companies like Banc De Binary, a global leader in binary option trading.
The stock market world is a big and, often times, scary place. Investments typically always come with a risk, but as long as you do your research, make wise decisions per your financial goals and stay updated on the market, you can some significant extra cash in your pockets.
Join the Thousandaire newsletter
Subscribe to get our latest content by email.