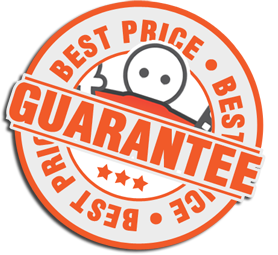 Do you have an old cell phone that you are no longer using?
Instead of tossing it out, you can use that old phone to earn yourself some cash. SellCell, the premiere cell phone recycling comparison website on the internet for the United States, will help you find a buyer for that old phone that is willing to give you money in exchange for the device.
How does it work? I'll tell you how.
If you want to sell your old cell phone, SellCell will show you the prices that different cell phone recyclers are offering for your particular phone model. All you have to do is type the manufacturer and the model of the phone you want to sell into the search bar at the top of the web page. The website will then return a list of the buyers that are in the market for your type of phone, displaying both the buyer's company name and the rate that it is willing to pay for your particular type of phone.
In most cases, the SellCell site will return multiple buyers in response to your inquiry, providing you with a choice of which one to sell your phone to. You may choose to sell your phone to the company that offers the highest price or you may choose to sell your phone to the company that offers the quickest payment in your preferred payment method. You are under no obligation to sell your old cell phone to anyone, so the choice of which buyer to connect with is completely up to you.
Once you have narrowed down the list of which buyer to sell your old cell phone to, you can click on the link provided by SellCell to be immediately connected to the buyer's website. There you will find important information, such as instructions for shipping the phone to the buyer, the length of time it will take you to receive your payment, and the acceptable wear condition of the phone you are trying to sell. Read this information carefully, as mistakes can result in a delay of your payment.
To ensure that you always get the best deal for selling your old cell phone, SellCell has a best price guarantee. This means that if you sell your phone and find a better price within 24 hours of making the sale, the company will refund you double the difference in the prices. Not a bad deal for a phone that you were probably planning on tossing out anyway.
Join the Thousandaire newsletter
Subscribe to get our latest content by email.