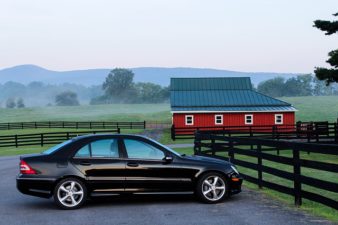 People often turn to friends or relatives when an emergency comes up and they need fast cash. Sometimes, they turn to their credit card or even seek out a personal loan. However, these options aren't always available, and if your credit is bad, you probably can't qualify for a bank loan. So, your next option may be to start selling things like your car, or you might be considering a car title loan. Undoubtedly, if you're in this position, you're probably under a lot of stress and may not be thinking as clearly as you should. Either option has some real possibilities for quick cash, but you should explore your options carefully before making a hasty decision you may regret.
The Benefits of Selling Your Car for Quick Cash
You may get the cash you need to resolve your cash flow problems.
Your car may be worth more money than you thought, so you could come out ahead if you sold it.
You may find a buyer quickly to get the cash you need now, which can improve your finances and reduce stress.
If your car is in need of constant repairs, which are costing you a fortune, selling it may be a smart move.
If you can rely on city services for cheap transportation, you may actually save money on auto insurances, gas costs, maintenance and repairs if you sold your auto.
The Downside of Selling Your Car
In order to get quick cash, you may be forced to sell your auto for far less than it is worth.
It could take weeks or even months to find a borrower interested in purchasing your car.
You'll need to invest time and money to place classified ads online and in the local newspaper.
Not having the use of your car could be a hardship.
You may have to make repairs to your auto in order to make it more attractive to buyers.
The amount you realize from the sale of your vehicle may not be enough to cover your needs.
The Advantages of an Auto Title Loan
Fast cash for borrowers. Most title lenders can provide loan funds for title loans within 24 hours or less. Lenders usually payout at convenient loan branches or through electronic fund transfers, which make it easy to collect your cash.
Cash for any purpose. Car title lenders will never ask you the purpose for taking out a loan as opposed to banks, which typically require this info. You are free to use funds to pay off high interest charge cards, pay your rent and buy groceries or anything at all.
No credit checks. Title lenders don't require credit checks for loan approval. Good credit, no credit history, bankruptcies or poor credit is never a consideration when applying for a loan. You can't be turned down for bad credit.
Flexible qualifying. In order to qualify more applicants and make the lending process easier, title lenders offer flexible qualifying using a variety of income sources such as disability benefits, Social Security benefits, alimony, welfare, self-employment income, sales commissions, unemployment benefits and income from a regular job.
Affordable repayment plans. A number of title lenders go out of their way to help borrowers find an affordable payment plan to meet their monthly budgets. In many situations, they will even custom design a plan to meet the needs of a new customer.
Problems You May Encounter With a Title Loan
A car title loan is a secured loan. To qualify for a loan, the vehicle owner must turn over the car title to the title lender during the close of the loan. In essence, the vehicle secures the loan. If the auto owner fails to complete his or hers payment schedule, the lender has the right to sell the auto to repay the debt. Lenders work hard to see that this doesn't happen, but it is a risk you must consider when taking out a secured loan.
Rolling over debt can become a problem. It's possible to roll over the debt of a loan into a new loan when consumers fall behind in their payments. However, this often leads to additional fees or new interest rates, which can greatly increase lending costs to the borrower.
Use Kelly Blue Book to learn what your car could be worth, and speak with a title lender to see if a loan is a viable option for your situation before making a decision.
Visit some of our best reads:
Save More Money in 2018
Subscribe and join the worldwide 52-week money challenge! Get the tools you need right to your inbox.