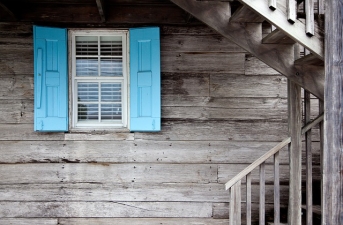 Group purchasing is not a new concept and has been mainly used in a commercial environment for many years, with companies combining their resources to give them greater buying power collectively.
Collective purchasing and switching is exactly the same concept and is aimed at encouraging a group of consumers to get together in order to negotiate a more favourable group deal with their gas and electricity supplier.
More negotiating power
Switching energy suppliers often saves you money as per the research that you can find on the subject, so it makes sense to try and amplify that opportunity to save money by finding a group of like-minded customers who are all looking for the same thing.
When you approach an energy supplier you don't have the same buying power and ability to negotiate the lowest possible deal as you would if you were representing hundreds of consumers, which often gives you greater negotiating power because you are proposing a much bigger spend collectively.
Do your research
If you are attracted to the idea of a collective energy switching scheme you will have to do your research in order to find the scheme running that you believe to be the most suitable for your needs and offers what you consider to be the opportunity to save money.
There are a number of specific switching websites and even some local councils have an initiative running.
The basic concept is the same for the majority of schemes. The organisers try to get as many people as possible to sign up to the collective energy scheme by a certain deadline and they then run an auction amongst the energy suppliers, inviting them to bid for the group of customers with their best available tariff.
Collective schemes are gaining in popularity due to the fact that although energy suppliers are only currently permitted to offer four core energy tariffs, a collective switch does allow them the chance to introduce an extra tariff in order to attract these potential new customers.
Is it worth getting involved?
There is no doubt that collective switching schemes can offer you access to a potentially better tariff than you are currently on and some recent schemes have been successful in negotiating some of the cheapest tariffs available.
Probably the best way to look at the idea is to consider it as another viable option that is worth exploring when you are looking for a better energy deal.
There are currently a fair number of cheap short-term fixed price tariffs available in response to falling wholesale energy prices so don't forget to check those out and see if you can secure a competitive deal on your own.
Signing up to a cheaper energy deal will probably take longer to sort out because of the administration involved with a group scheme but a collective energy switching is definitely worth considering and at the end of the day, whatever way you save money on your energy deals, it is certainly worth reviewing your switching options.
Jodie Howard has worked in property since leaving college and is also a DIY enthusiast, always working on a project at home. During her free evenings she enjoys writing articles, sharing her knowledge, and seeing her name in print on property and DIY related sites.
Join the Thousandaire newsletter
Subscribe to get our latest content by email.