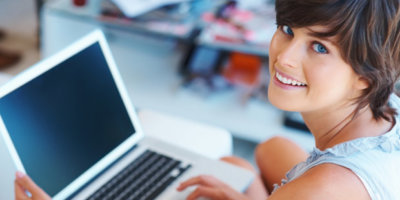 The popularity of online degrees and the many features they offer have made a lot of students switch to online programs instead of taking brick-and-mortar courses. The switch to online courses is both good and bad. It is good because more students now have access to higher education, like getting an Organizational Leadership Bachelor's Degree. Even professionals who are working a full-time job can pursue a master's degree in their field.
On the other hand, many students are not ready for the challenges of online learning. Unlike their offline counterparts, online courses require students to be more proactive in getting involved in the learning process. Here are the top three things every student – and future student – should know about completing an online course.
It's a Lot of Work
One of the main advantages of completing a course online is flexibility. You can choose to complete the course at a pace you're comfortable with the most and study at your own time. When it comes to pace, however, some online courses can be a lot of work.
Newer, more modern online programs have weekly due dates you have to meet and assignments to submit. These courses are designed to follow the standards of their offline counterparts, so you also have to meet the minimum requirements to progress in the course.
Make sure you take the time to review the course you want to take before enrolling. Complaining that the online program is a lot of work once you get started is the first sign of failure; it means you're not ready for the challenge and that's never a good thing.
You Still Need to Study
Yes, course assignments and exams are conducted online in an online course, but you still need to allocate enough time for studying. The online course you take allows you to pursue some of the best degrees on the market. Taking the course lightly is a big mistake.
Allocate enough time for going through course materials every week. The average online student needs to spend around six to eight hours a week for the course. The allocated time can be used to go through course materials, read books, and complete assignments.
Never – and I do mean NEVER – make the mistake of studying only when there are exams to complete. You'll struggle before you know it.
Communicate
As an online student, you will have remarkable lecturers and experienced practitioners leading (and teaching) classes. These lecturers are there to help you learn and the will be active parts of the experience. You will receive instructions and have the opportunity to ask questions. Use these features to help you complete the course more effectively.
The online master of information degree at Rutgers Online, for example, has a lot of great names as lecturers. While pursuing the online MLIS degree you can connect with great people in the information management industry, build networks and learn so much from them.
Don't forget to interact with other students too. Just because you're studying online it doesn't mean you don't have classmates. Other students who are taking the same course receive the same assignments and materials as you. Working together on the assignments or on studying is actually a great idea.
Now that you have these top three tips, completing an online program should be a lot easier. They will also give you a clearer view of what to expect, allowing you to prepare better before you get started.
Photo: Online Universities
Join the Thousandaire newsletter
Subscribe to get our latest content by email.