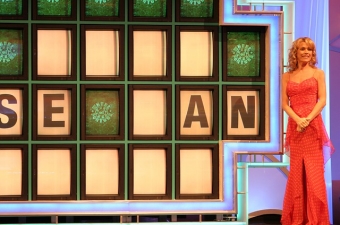 Finances can be difficult to understand at the best of times, everyone has different levels of knowledge and experience with numbers. The sooner you get on top of your finances, the longer you will have to enjoy life without money stresses holding you back. These days there is plenty of free information around to help guide you through your finances including a variety of game shows. Game shows are the perfect example, to understand finances as it gives players as well as viewers an inkling how to build wealth, minimize debt and master financial management skills.
PokerFace
This TV show can be seen as very different compared to others as one person is guaranteed to win £1 million, a completely life changing sum of money. This TV show is based on the player's ability to bluff their way through the questions that are answered throughout the game. This can help people understand finances by having a strategy and potentially bluffing your way through different life experiences. An example of this would be when being interviewed for a new job and the interviewer asks your opinion on the salary bracket for the position, by potentially bluffing and having a carefully constructed strategy it could earn you a higher salary which will help boost your finances. Ultimately PokerFace can help people bluff their way through to getting better deals.
Deal Or No Deal
This popular TV show features a single contestant trying to beat the banker as they open 22 identical sealed red boxes assigned to potential contestants in an order of their own choosing. The boxes contain randomly assigned sums of money inside ranging from 1p to £250,000. As the boxes are opened throughout the show, the banker makes offer of real money to gain possession of their box.
This game basically helps players and viewers understand making risks when it comes to their finances as contestants can either deal to take the money that is offered by the banker or play to the end, setting on the amount in their box which is only unveiled at the end of Deal or No Deal. However recently many contestants who feature on Deal or No deal are no longer willing to risk small prizes to go for the jackpot as many struggle with their finances and if certain contestants have little so life changing money for them could be anything between £300- £500.
Catchphrase
Originally aired in 1986 this classic TV show has since been revived. Contestants have to identify the familiar phrase which is presented on screen in which every time the players name the correct phrase they get a sum of money. Firstly this teaches that no money can be achieved without hard work, and the more successful you become the more money you will be able to pocket.
The Million Pound Drop
The show began on 2010 and last for about five years. On this TV show contestants have to pick a category of two choices they are given, each question is multiple-choice. The reason this TV show helps people to understand finances is contestants are given a sum of £1 million at the beginning of the show, they use this money by placing it on multiple answers in proportion to how confident they are on their answer. This helps players and viewers not only have confidence in their investments, but try and overcome their losses by taking more risks. However if they lose all their money by making poor choices they are out of their game which the same applies to finances, if you make poor decisions your money will eventually dwindle.
Join the Thousandaire newsletter
Subscribe to get our latest content by email.