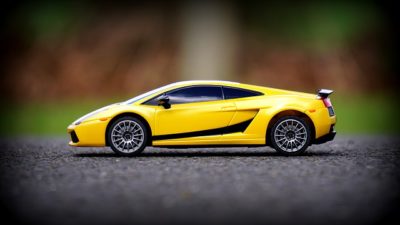 When you cherish something, you'll do everything in your power to protect it. When it's your vehicle, the best precautionary measure would be to secure it with the right motor insurance.
Insurance can be a backbone to assist you when something unusual happens. It safeguards you and your family when you're in danger and benefits you in many ways!
You can choose insurance according to your lifestyle and budget – it could be for your scooters, mopeds, or your car. Many states make it a mandatory to buy vehicle insurance to protect you from heavy expenses in the event of an accident.
Scooter insurance covers insurance for vehicles having low-power engines, running on gas or electric power. Apart from the vehicle protections, scooter insurance also protects the vehicle owner.
Scooter premium rates are low and can vary for high-power engine vehicles. You can get insurance online and offline, but make sure you read the policy terms and conditions before going through with it.
Insurance discounts on vehicles
There are several insurance providers who offer affordable, budget-friendly, multi-policy discount options. This allows you to save more on your scooter and moped insurance by clubbing them together.
Check for your vehicle's eligibility by going through the necessary safety measures to make sure your insurance is approved.
When you select an insurance discount, expect a 60-70% reduction in premium costs. You can take the liberty to transfer a no-claim bonus plan to another person. If you're using the company vehicle, you can transfer the NCB (No-claim bonus) to another NCB holder.  NCB records the history of the person along with the insurance holder proof for substantial savings.
Benefits
Vehicle insurance protects minor and major reparations, which can be a scooter replacement. Your insurance might provide the replacement if it crosses the limit on the years of proprietorship. Some insurance companies might not offer complete coverage, but will manage to cover some percentage.
Collision assurance includes the scooter safety if its hit by another vehicle. An all-inclusive insurance helps to pay damages that are not caused by an accident for your scooter. The coverage includes natural calamities, fire mishaps, wreckage, theft, and other certain damages.
Uninsured motorist assurance defends you against motorists who work around a tight budget for the damages they might have caused the scooter. This insurance is combined with underinsured vehicle coverage, but another person will need to take care of the damages. The insurance protects you from hit-and-run accidents.
Medical insurance covers expenses caused in an accident regardless of who's at fault. Other insurances help repair the scooter or moped parts; this coverage will be available for less than 10-year-old vehicles.
Ask the company to provide the details between the market and fixed value policies. The fixed value policy covers any expenses if your scooter is lost or damaged. Market value policy holds the scooter value when it's written off! Depending upon market petition, there will be variations in the scooter cost. You'll find membership discounts, travel coverage, short-term repairs, and much more.
The insurance company owned by the government can be categorized into: a) General b) indemnity and causality with regular finance, and c) quick claim processing.
They are available 24/7 to provide continued assistance. You can make online payments as well. Don't worry, your account is secure, and protected using high-security measures. The policies are affordable with flexible premium rates.
The discount allows renewing the insurance policy with decreased premium rates. You can transfer the policy from other companies to government-owned insurance companies; you're also allowed to insure more than one vehicle.
Secure your life with viable vehicle insurance
Insurance is something that most people don't take seriously. It transfers risks while also working like a foolproof safety shield.  Scooter insurance or moped insurance can vary depending upon the terms and conditions, but they always stand with you during difficult times. The entire list of benefits might not be useful to you, but it can help your scooter or moped by giving it new life, such as replacements of parts during mishaps.
You may want to check out a few of our top posts:
Blue Apron review
Joe Biden's net worth is embarrassing
How much does Invisalign cost?
Join the Thousandaire newsletter
Subscribe to get our latest content by email.