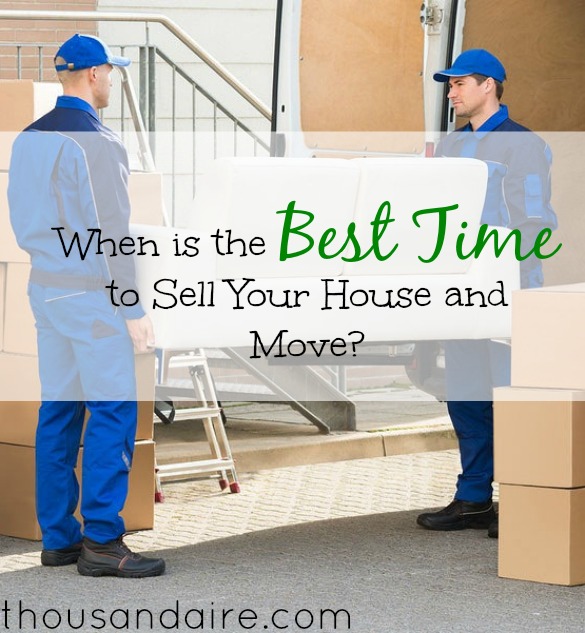 Selling and moving can be both exhilarating and a little overwhelming. With so much to do in such a short time, it can be difficult to keep the logistics straight.
However, everything can be distilled down into three phases: First, consider planning when you will move out after you sell your home; second, consider finding the best movers for the job; and third, consider timing your move to reduce your costs.
After you've figured out how to take care of these three big issues, create a plan of action to prepare for the move in the most efficient way.
Let's take a closer look at these four steps:
1. Timing the sale of your home.
2. Finding a reliable mover.
3. Timing your move to reduce costs.
4. Preparing to move in the most efficient way.
Timing the Sale of Your Home
Usually, funding and closing occur at about the same time. In some cases, funding might follow a few days after closing due to technical issues. In addition, buyers often specify in the property and sales contract when they want to occupy the property. So, you should plan to move out of your house shortly after closing.
Finding a Reliable Moving Company
Next, you have quite a few things to think about when selecting your moving company. Find a company who has an established track record. A company like North American has done it countless times, assisting people and organizations with personalized household moves, long distance moves, company relocation moves, and international moves.
Timing Your Move to Reduce Costs
If you can be flexible on when you close and move, then you will be able to slash moving costs. Two primary factors that affect moving costs are the season and the day of the week.
Two Worst Times to Move:
Moving during a major holiday. The reason this is a popular time to move is because people are off work and can spend more time packing and moving. However, there are two problems with picking this time.
The first problem is that it takes away the joy of spending quality time with family and friends during a holiday.
The second problem is that a large number of people choose this time. It is the most convenient time for them because the kids are out of school and they don't have to ask for time away from work to make the move.
However, due to the fact that many people choose this time to move, there is a shortage of moving helpers and trucks, which raises the rates charged by moving companies.
Moving during the summer. Again, while this works out well for many personal reasons, it also results in higher moving costs because demand is higher than supply.
One reason summer is popular is because the kids are out of school and moving in summer gives them plenty of time to get used to their new environment before they go to a new school.
Moving companies consider the months from July to August the busiest in the year. As a result, the can charge top dollar and have their work scheduled well in advance.
Two Best Times to Move:
Yes, you guessed it—winter. At this time of the year, demand is low so moving prices are at their lowest. This is not only a good time to move but also a good time to rent an apartment or buy a condo or house. In short, everything is more affordable when it is cold and miserable. While it can be difficult to get motivated to pack and haul all your household belongings to another location when the weather is bad, from an economic point of view, it's the best time.
The second best option is fall or spring. Again, there is less competition and it's easier to get lower moving costs. However, this often doesn't work out well for personal reasons if you have a busy work schedule or have kids. Choosing this time in the year can result in schedule interruptions and breaking the flow of busy routines.
Best Days to Move:
Finally, according to the Money Saving Guide, "The best days of the week to move are during the middle week — from Monday to Thursday — because most people plan their moves for the weekend."
Moving in the Most Efficient Way
Naturally, the more efficiently you can move, the more likely you are to hit all your target times from the sale of your house to the season when it is cheapest to move.
With that in mind, here are 4 tips to move as efficiently as possible.
1. Start as early as possible and work out your move in detail on a calendar.
2. Declutter your entire home to avoid paying the cost of moving things that you no longer want to keep anyway. By trashing, donating, or giving away things, you reduce the bulk of what you have to pack or transport.
3. Take care of all your paperwork ahead of time like paying a variety of expenses, arranging services, and canceling subscriptions.
4. Get professional help with packing. By working with a professional staff, you will be able to choose the right boxes, packing equipment, and inventory all your belongings.
When selling your house and moving, consider using these four steps to organize your move.
You may want to check out a few of our top posts:
Save More Money in 2018
Subscribe and join the worldwide 52-week money challenge! Get the tools you need right to your inbox.