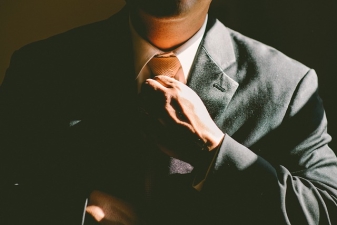 When you're operating a small business – be it as a sole trader or as a start-up, it's essential that you budget carefully, right down to the last penny! One major way to look after those pennies is to make sure your office equipment is as high-quality and reliable as you can afford.
Your printer and scanner are office essentials, as are the inks or toners you use. Thankfully, although these machines are vital to the running of a business, you don't have to spend a fortune on them if you don't want to.
If you're looking to start up an enterprise, or to replace an old printer, you could do much worse than go with Canon; after almost 80 years in the printing and camera game, Canon is a world leader, and here's why your business needs its products:
Flexible, multi-purpose printers
Canon has a huge range of printers available; even the basic models can handle upwards of 1,000 pages per month with ease, which is perfect for a sole trader or a microbusiness with fewer than five workers. Most models also feature scanners and can easily be networked to wi-fi for wireless printing.
There are colour and black and white options, depending on what you need to do every month.
For larger businesses, Canon has multifunctional printers capable of networking across several buildings and even continents, so far-flung colleagues can interact with one another as if they were all in the same meeting room.
Toners and inks
For many businesses, keeping the printers fed and happy with ink and toners is an on-going expense. As a major manufacturer of world-class inks and toners, Canon cartridges are found in every office supplies retailer. Many people like to buy cartridges in bulk from online stores, as big savings can be made here if you're looking after that budget!
As a world-leader in the printing industry, Canon takes its inks and toners very seriously and uses unique technology to deliver sharp images and clear colour separation for your printouts. Canon's inks are primarily pigment-based and some types of cartridge have a unique delivery system that actually dyes the fibres of the paper. This small difference means that the ink is absorbed into the paper almost immediately, so it dries rapidly and doesn't smear or bleed – hence the great colour separation.
Scanners
The fax machine has been pretty much consigned to the history books, although there's the occasional sighting here and there. These days it's all about the scanner and again, Canon has a scanner for every office, big or small, networked or not. There are models that can take care of a low volume of documents each month, for personal or microbusiness use, all the way up to thousands of documents, month-in, month-out. Even better are the scanners with Cloud capabilities that can scan and send important paperwork to secure Cloud systems, saving you storage space and making your personal information that little bit safer.