Have you been looking for a place to organize all of your investing accounts or create and track your financial goals?
YourWela.com is one site that can help you do just that, plus so much more.
Getting Organized with YourWela
YourWela.com is different compared to other financial tools websites and I have checked several of them. What makes them unique is that they will give you holistic and real visions of your financial situation.
They don't sugar-coat things and make you hear what you want to hear. Whether this is regarding investments, getting out of debt, cash or real estate values, they are straight to the point. You can use this information to make a plan and stay motivated to reach your financial goals.
Another great offer they have is the ability to create a personal portal which allows you to set the most relevant financial goals to you and as a user you will also have access to real people that can relate to you and your situation to share tips and pointers for financial improvement.
The creators of Wela have decades of experience as financial advisors, so you know that you are in good hands.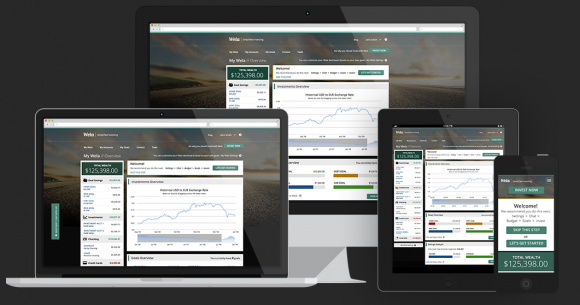 Aside from this, their website is chock full of great features? They offer free tools and resources so that you can customize and create your own action items and goals. One of my favorite parts of the free service is that they'll send you emails to keep you accountable for the goals you set.
If you would like the assistance of one of their team members for investment management, they also offer it at a very low cost.
Here's a complete breakdown of what you can get with a free account:
A personalized financial game plan to help you reach your goals step by step
The ability to view all financial accounts from one dashboard
Detailed 401k and 403b allocation
How much house you can afford
How much you should save for your children's college
Debt destroyer calculator
Set and track financial goals
Have emails sent to you to keep you on track with your goals
Choose YourWela
There is a no-one-size-fits-all approach to finances and YourWela knows this. They will look at your current financial situation with the goals you have in mind, create a game plan for you, and help keep you accountable.
You can check out Your Wela here.
Join the Thousandaire newsletter
Subscribe to get our latest content by email.