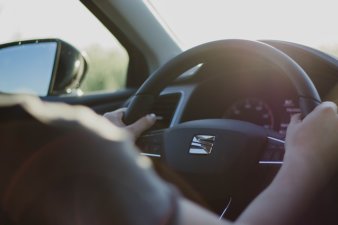 Buying a car can be an involved process. There's plenty of research to do before you get started and a lot of steps you'll have to go through to get it done right, many of them time-consuming and a few of them somewhat stressful if you're a first-timer.
What car buying doesn't have to be, though, is financially devastating. If you keep your wits about you and follow some tried-and-true wisdom, there are plenty of tips and tricks you can employ to help save money when you're heading out to get that new automobile.
Do Your Homework
Knowledge is power, or so they say. In the case of buying a new car, that knowledge can come in several forms. First, you should know something about the car you want to get. What's the market value? Is it a reliable vehicle? Will you have trouble keeping it maintained? What about fuel efficiency? What extras and features should you invest in?
Knowing this beforehand will help you narrow down your selection and negotiate better with your dealer. Speaking of which, you'll want to know what similar models have been selling for in your area so that you can keep from succumbing to any dealership trickery when you head to the negotiating table.
In addition to this, you should get an idea of what you can afford before heading off to the races. Gather as much information about your vehicle purchase as you can, and use tools like online loan payment calculators to work out a monthly payment estimate. This will allow you to get a ballpark idea of your price range and help you stay well within your means when shopping for a new vehicle.
Get Pre-Approval
Before you even step foot on the dealership floor, head to your lender first and make sure you have a means of paying for the vehicle in hand. Dealers will sometimes want to rake you over the coals and offer terms that are more advantageous to themselves than to you.
If you've got your pre-approval though, you'll find your dealership experience will go much smoother, and you'll have a fair bit more negotiating power when it's time to talk shop. Getting pre-approval is a fairly simple step as well. Usually, you need only head online to the lender you want to go with and fill out an application.
They'll ask you a few questions about what you earn, the amount you'll need, the vehicle you want to get, etc. Once approved, they'll send you the supporting documentation and with it, more confidence when you head off to buy your car.
Look For The Best Interest Rates
The higher the interest rate on a car loan, the more money you'll have to spend to pay off that loan in the long-term. Looking around for the lowest rates is the best idea to keep your costs under control, and you're more likely to find better rates if your credit score is high.
If you don't already know your score, you should know that you're entitled to one free copy from each major credit reporting agency every twelve months, and you just need to fill out an application to have them send you a report.
Shop Around
No matter who you ask, one piece of car buying advice that is near-universal is shopping around. Auto.Loan advises that you compare as many lenders and interest rates as possible, and this wisdom of weighing your options applies to dealerships as well.
Look around to see who has the best prices, the best customer satisfaction, etc., and don't be afraid to walk away from a dealer who you think is trying to get one over on you.
Keep these tips in mind, and your next car buying experience won't just be smoother, you'll have a significant chance at saving yourself some money as well.
Join the Thousandaire newsletter
Subscribe to get our latest content by email.