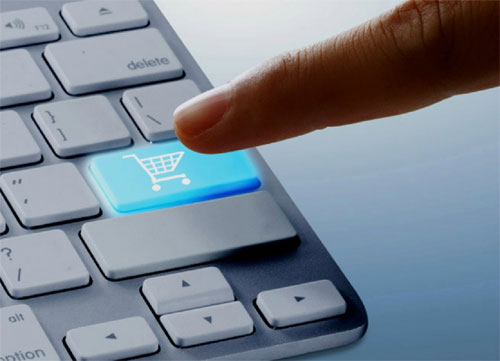 The world of eCommerce is an ever-changing place that evolves based on shopping and technological trends. Whether it's social media, new forms of currency, or new platforms, there's always a game changing development on the horizon. The one thing that remains consistent is the quality of your product and brand identity, which is the core of your business.
However, as a small business owner, you also need to be aware of what's going on in the online shopping world. The way your customers access your content and merchandise is changing, and so are their preferences. For example, whereas in yesteryear it was more common to shop online using a desktop computer, nowadays, 40 percent of Internet users around the world have purchased goods or services online using a mobile device or desktop computer, according to Statista. This is just one example of how times have changed, and you need to keep up with the trends.
Here are four major eCommerce trends happening right now you should be aware of if you are of a mind to build an online store.
The Importance of Mobile
The importance of mobile cannot be stressed enough. In the past few years, most eCommerce industry experts predicted that mobile platforms would start to account for a substantial portion of online sales, even outpacing desktop format shopping. This has indeed come to pass, but it's no longer enough to simply have your online store optimized for browsing on mobile devices. You also need to offer incentives to your customers in this context. For example, mobile coupons are projected to represent 83 percent of digital coupon users by 2016, according to Media Bistro. You need to be ready for a mobile boom which is coming soon. Therefore, in addition to making sure your site is optimized for mobile, you should also think about what kinds of promotions you can offer mobile customers. You might also want to consider whether mobile advertising is appropriate for your business.
Customer Service Matters
In an age where it's difficult to get a real person on the telephone for both brick and mortar and online businesses alike, statistics show that customer service has become more important than ever. Even though online shopping is all about speed and convenience, when there's a problem, customers still expect individual attention. Not only does it matter, but you'll see the impact of good versus bad customer service.
In a survey, 89 percent of consumers began doing business with a competitor due to a poor customer service experience, according to Business 2 Community. Once someone becomes aggravated with their treatment at the hands of a business, it becomes more personal and ego-driven. Therefore, it's in your best interests to cater to your customers carefully. If one of them has a problem, don't delay in responding or making it right. Good, old-fashioned customer service will take you a long way in the eCommerce industry of 2014.
Prepare for the Holiday Season
Traditionally, the big shopping days of the year are Black Friday for brick and mortar businesses, and Cyber Monday for online retailers. This doesn't seem to be the case anymore, since people are starting to shop more evenly. Not only that, but they're also favoring tablets to browse.
In 2013, during Black Friday to Cyber Monday, there were more purchases made on tablets than smartphone sales, according to Internet Retailer. You'll need to make sure that your store is compatible with both mobile devices to ensure that you can take full advantage of the 2014 holiday shopping season. Online store platforms such as Shopify make this type of conversion simple, but you'll need to investigate your options. You should also plan to have an array of merchandise available and some decent deals even after Cyber Monday. Given that shopping online with a tablet is even easier and more accessible than shopping with a desktop computer, make sure that your inventory is showcased for the right screen size. This can make a big difference when someone on a tablet is perusing your online store.
New Directions in Design
Design has changed for online store layout, too. One prediction during 2014 was for designers to pack as much information as possible into a single page, either by using quick views or infinite scrolling, according to LinkedIn. You may have noticed that many websites you visit, whether blogs or online retailers, have a similar layout where all the information is contained in a widescreen format on one page with a long scrollbar. This is a common approach to current web design, and while you don't necessarily have to hop aboard that ship, you should make sure your online store's look is up to date.
There are lots of pre-made layouts available for online retailers, with different aesthetics that favor particular types of industries. If you're selling wholesale items, for example, then the space for information and price is more important to have upfront than images. Tailor your site to your business's unique needs, but keep it looking polished and current.
Save More Money in 2018
Subscribe and join the worldwide 52-week money challenge! Get the tools you need right to your inbox.