After a few years of working for a company, you might start to feel a bit stifled. Perhaps you don't think you're being challenged, or maybe you see other people getting promotions while you stay in the same position. Once you're ready for a change, you should take charge of the situation so that you can move your career forward. If you feel stuck, try using these four ways to regain control.
Write a Better Resume That Shows Off Your Skills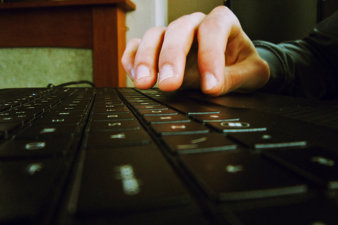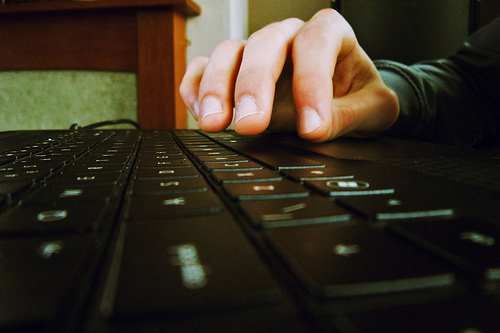 If you haven't updated your resume in a few years, now is the time to make sure that it reflects your current skills and experience. Make sure you include any skills that you learned in your current job. You can often use this to show other employers that you know more than recent graduates who want to take career paths that are similar to yours.
Updating your resume also gives you a chance to freshen the language so that it highlights your best attributes. When working on your resume, make sure you write an effective title, state your career objectives, summarize your professional experience, and discuss interests that potential employers may find attractive.
Tell Your Supervisor That You Want More Responsibilities
Watching other people in your department get promotions can make you feel unnoticed and unappreciated. What this may mean is that many of your colleagues got a chance to prove themselves because they asked for more responsibilities. After all, your supervisor might not be familiar with your career plans. He or she might think that you're happy where you are.
Schedule an appointment to meet with your immediate supervisor to discuss ways that you can advance your career. He or she may have some projects that match your skill set. Asking for an opportunity shows that you take your job seriously and that you're willing to accept new challenges.
Become Self-Employed to Discover New Opportunities
Sometimes you have to accept that you're in a dead-end job. If you and your coworkers have been stuck in the same positions for years, it's possible that your employer doesn't plan to give anyone new opportunities.
The problem with a dead-end job is that you never get to develop new skills that will make you appealing to other employers. If you're ready to take charge of your career, you might have to accept the responsibility to find growth opportunities outside of your present job.
Many professionals choose to become self-employed so they can gain experience that qualifies them for new positions. Unless you have a lot of money saved, though, you don't want to strike out on your own without a large client base. It makes more sense to get support from a company such as Amway. When you join Amway's team, you get guidance that shows you how to run your own business. You will also gain sales experience, learn how to coordinate schedules, and improve your public speaking skills.
Connect With More People Through Social Media
Getting an exciting job often depends on who you know. You may have a lot of experience and a winning personality, but those factors don't matter much until someone gives you a chance to show off your skills.
Social media networks give you a chance to connect with more people who might have influence over who gets hired within their companies. If you aren't using social media to expand your career search, then you're missing out on a simple tool that could introduce you to influential people. Reach out to others in your field and let them know about your experience. It could lead to a new career opportunity.
Considering that 92 percent of companies use social media for recruiting, it makes sense for you to at least create professional profiles even if you don't actively try to connect with other people in your industry. Avoid posting anything controversial that could make you look bad. Instead, focus on positive aspects of your life and highlight achievements in your career.
Taking charge of your career may take a lot of effort, but you don't want to stay in the same job forever. The more work you put into advancing your career, the more exciting opportunities you'll discover.
Photo: Flickr by gagilas
Join the Thousandaire newsletter
Subscribe to get our latest content by email.