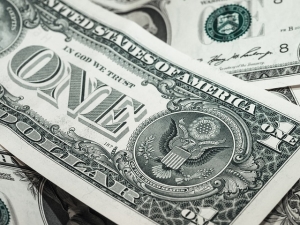 No matter how much money you've saved for retirement, life on a fixed income necessitates greater vigilance with your finances. It's easy to get sucked into common retirement money wasters. In fact, a few might even seem like good bargains or savvy investments. But if you want your money to last for the life of your retirement, it's time to clear these expenses from your retirement ledger.
Too Much Insurance
You don't need hundreds of thousands of dollars in life insurance coverage when you're no longer raising children or paying a pricey mortgage. Consider cashing out your life insurance policy in favor of a smaller, term life insurance policy that will pay only for what your spouse or children need in the event of your death. A financial advisor can help you calculate the appropriate amount. Because life insurance tends to increase in price with advancing age, a smaller policy could easily free up plenty of additional cash each year.
Living Off of Restaurant Food
Going out to eat is a great way to relax with your spouse or meet up with friends. But in retirement, eating out can become a huge—and slightly addictive—money waster. If you spend $30 a night on a mid-range restaurant, eating out can easily cost you $1,000 or more each month. Find other, less pricey ways to stay entertained in retirement. Consider, for example, packing a picnic and going to a local park with your spouse. 
More House Than You Need
It's easy to develop emotional attachments to homes, but a home is just a piece of property—your memories will live on no matter where you live. If your house is larger than you need, there is absolutely no reason to stay in it. There is one exception to this rule: if you're short on retirement cash, consider putting your home to work for you. Homeowners over the age of 62 are often eligible for tax-free money via a reverse mortgage. You won't have to repay the loan as long as you remain in your home, so if you have more house than you need, a reverse mortgage might be a great way to capitalize on this asset. 
Memberships You Don't Use
Everyone has lofty plans for how to spend their time and money: going to the gym every day, joining a ballet class, or taking up yoga. But if you've committed to trying something new and haven't actually done it, membership fees can eat away at your retirement income. Even just $30 a month could be invested toward growing your wealth. It's hard to admit that you're not going to use that membership you were so excited about, but don't compound your regret by continuing to pay for something you don't use.
Buying In Stores Instead of Online
Common household supplies, such as pet food, are 15%-25% cheaper online than in stores. You'll also save time by ordering with a click of the mouse, and money by not having to use so much gas. Particularly if you have a lot of small expenses—pet food, cleaning supplies, shampoo, etc.–purchasing online can save you hundreds of dollars each month. Online services that allow you to subscribe to products you buy regularly, such as those offered by Target and Amazon, can save you even more.
Join the Thousandaire newsletter
Subscribe to get our latest content by email.