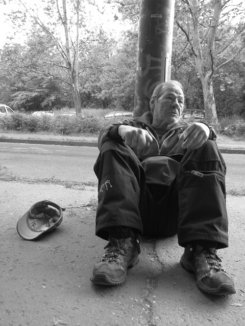 If the Great Recession has taught us anything it's that anyone can become unemployed. Thousands of people from all industries with various skill levels were laid off. Between 2009 and 2014 alone one-fifth of U.S. workers were let go permanently. An estimated 30 million people lost their jobs and their financial security. Worse still, was that nearly a quarter of those workers were unable to find new jobs and many of those that did had to accept positions for less pay.
Unemployment is something that no one wants to think about but everyone needs to prepare for. Bill collectors, lenders, and creditors will continue to expect payments to be made even if you don't have a salary coming in. Protecting your financial wellbeing requires being proactive and reacting quickly.
Sign Up for Unemployment Benefits
The first thing you should do if you're let go permanently is apply for unemployment benefits. Unemployment benefit programs are operated by state governments, typically within the Department of Labor. That means each state will have their own eligibility requirements.
Some states, like New York, have work-related eligibility requirements. The NYS unemployment eligibility criteria are largely focused on the individual making efforts to find a new job. For those who are already looking for work, qualifying for unemployment is easy. Once you've submitted your application and been approved you should gain access to an online system that will track your monthly activities for bi-weekly disbursements.
Ask Creditors for a Little More Leniency
During unexpected financial situations like a job loss creditors are more willing to work with customers to make payments a little easier to manage. Ask to speak with a manager so you can explain your situation. Do your homework before the call and see what special offers are currently available. Many creditors will give you a temporary reduction on the interest rate or waive fees that are regularly charged.
Do keep in mind your creditors will expect to receive at least a minimum monthly payment. If you fail to make payments on time late fees and interest increases will only add to the expense.
Look for Side Jobs
Our economy is shifting in very significant ways. In recent years there's been a steady upward trend in the number of American workers who make their living as freelancers. In 2016 freelancers made up 35% of the U.S. workforce. The internet has enabled people to work from anywhere, but more importantly, it's enabled people to find side jobs more readily.
There are a growing number of web services dedicated to helping individuals and businesses find freelancers for one-off, short-term and long-term projects. While you're looking for a salaried position, these projects can provide supplemental income or turn into full-time work.
Keep Your Health Insurance Coverage
After a job loss paying for health insurance can be a struggle, but it's something that you can't go without. Getting into an accident or being diagnosed with an illness while uninsured could spell financial disaster.
There are a few programs that can provide health insurance help after a job loss. If your employer's health plan was a part of COBRA, then you should qualify for continued coverage if you were let go due to no fault of your own. Coverage can continue for up to 36 months, however you will have to cover the entire cost of the premium.
Medicaid could also be an option. Each state runs their own Medicaid system and set their own requirements. Eligibility is largely based on financial need.
Create a New Budget
When your income is dramatically cut, your budget has to be reevaluated. The first thing to focus on is discretionary spending. Any expense that isn't absolutely necessary should be cut.
If you aren't already using a money management app like Mint, download a free version and sync it with your bank account and credit card accounts. The app will track every transaction you make to give you a clear picture of where you can spend less and save more.
Join the Thousandaire newsletter
Subscribe to get our latest content by email.