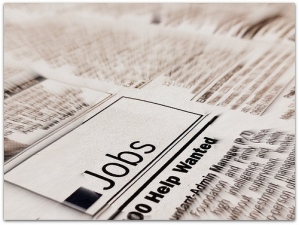 While any job loss is difficult, if it is an unexpected loss without time to prepare financially, it could be even worse. However, there are different measures you can take to get through the tough times until you're able to get back on your feet again.
Determine What Benefits Are Available
The first step you need to take after an unexpected job loss is finding out if you're eligible for unemployment benefits and health insurance coverage. If you had employer-provided health insurance, you might be able to stay on through COBRA (Consolidated Omnibus Budget Reconciliation Act). To help cover the income gap, you might also be able to apply for unemployment compensation. Eligibility and length of benefits vary depending on where you live and the length of time you worked.
Put Together Your Financial Plan
Take a look at your monthly expenses and figure out how long you can continue to pay them while you're looking for a new job. Create a budget by trimming away as many nonessential expenses as possible. For example, take a look at your cable bill and see if you're paying for extra services or channels that you don't need. While you need a cell phone to contact companies and conduct interviews, you might not need all the talk, text, and data that you now have.
Search for Another Job
Image via Flickr by neetalparekh
Start looking for your new job immediately. Call friends, family, and former work colleagues to let them know you're looking for work. Also take a look at the field you're in and decide if a career change is necessary. If so, look for free classes or tutorials to help further your education. Consider enrolling in a few training programs to help keep your résumé fresh and polish your skills.
Look for Creative Cash-Flow Solutions
Take a look around your house and see what you have in the way of unused items you can turn into cash. If you have a lot of furniture and household goods, you can put together a garage sale. Clean out your closet and sell your gently used clothing at a consignment shop. You can also try selling your items online through websites like eBay. If you end up with items that you can't sell, you can give them as a donation to a charity for a potential tax write-off.
Consider a Personal Loan
Sometimes, major household repairs, such as a roof leak or burst pipes, can happen at the worst time. Or, if you've lost your job and your health insurance, a sickness or injury can lead to some major expenses. If you need another option for extra cash, consider taking out a personal loan. Companies such as Avant and Prosper offer personal loans that can help you cover unexpected expenses including medical costs and home repair. There are no hidden fees, so you know exactly what you're paying. There are flexible terms to help ease your stress.
While an unexpected job loss is one of the most stressful situations a person can go through, by following these five tips you can help weather the storm until you've found a new job.
Join the Thousandaire newsletter
Subscribe to get our latest content by email.