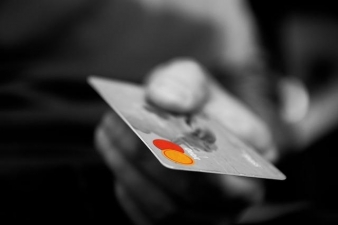 Accepting credit and debit cards is essential for most small businesses these days. If you only accept cash, you could end up losing business because customers want to have many options when it comes to paying – and the customer is always right. But accepting cards can often be confusing, so here are some details to help clear up the confusion.
Types of Card Processing Solutions Available
There are different solutions for accepting cards, but you may not know which is the most suitable for your business. In general you have a few options.
Credit card payment machines are one of the main options. These are physical machines that your customers insert their cards into and type in their PINs, and the machines can be portable or fixed. These can also be contactless so that customers can make contactless card payments and use their mobile wallet solutions like Apple Pay and Google Wallet, so take this into account when you start to compare small business card machines.
Online payment gateways allow customers to enter their details online and make a purchase from your website. These are ideal for small businesses with websites that want to start accepting online payments.
Telephone payments are another solution. These are where you take the details of your customers' cards over the phone and insert them yourself into your computer to take the payment.
Difference Between Credit and Debit Cards
The difference between credit and debit cards is often a source of confusion. The main difference is that with credit cards you will often pay a percentage fee of the transaction, so the cost differs each time. But with debit cards, the money comes directly from the customer's bank account, and there is often a flat fee for this.
The best solution is to accept both, and that way customers can pay however they want to. Don't worry about the fees because you could lose a lot more money by not providing the option for either type of card.
Your Liability for Disputed Payments
One of the big questions is what happens if a payment is disputed. You may have to refund the charge, which is called a chargeback. This can happen when a stolen card is used to make a purchase. This is something you should find out about from your chosen payment processor so always ask about this.
Payment Processing Times
How long does it take to process a payment? The money should normally reach your merchant account within three days, but it could take longer. This is something to check with before you choose a processor because they may have different times.
Other Fees
Always find out about other fees involved in accepting card payments. These will vary, and they could include an annual or monthly fee as well as others. Always find out exactly how much it will cost you so you can budget for it and make an informed decision.
Purchasing vs Renting Card Payment Machines
There are many questions to ask before choosing a processor, like those listed at the Chron site, and another thing to consider is whether to rent or buy your payment machine. When renting, you get the latest machine, good support, and you pay monthly but there may be a lengthy contract involved. When buying, you buy it outright, and it can cost more in the short-term but less overall. Do your sums, look at the options, and compare the most convenient solution for you.
Ask Your Payment Processor for Answers
The best thing to do if you have any questions is to ask your payment processor. This can help you to choose the most suitable option for your business, and you can clear up anything you are unsure about, including the above areas and other questions that you want answered.
Madeleine Lees understands the ins and outs of payments services as part of retail consultancy work. She enjoys taking the opportunity to share what she knows with a wider audience and is a regular contributor for several relevant websites.
Join the Thousandaire newsletter
Subscribe to get our latest content by email.